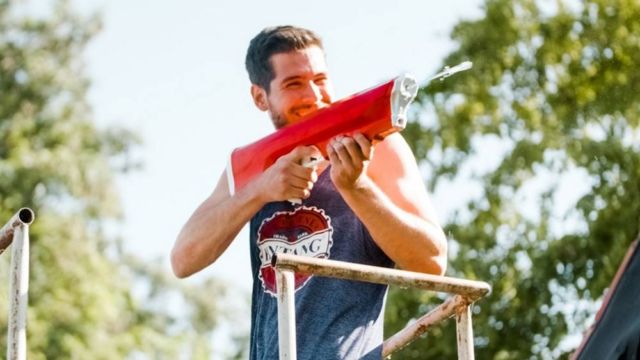 Spyra One, the next generation of water guns, features clear shots and auto-refill.
It takes water fights to the next level. Simply pull the trigger and feel the powerful 25 shot 'water bullets,' on a single tank.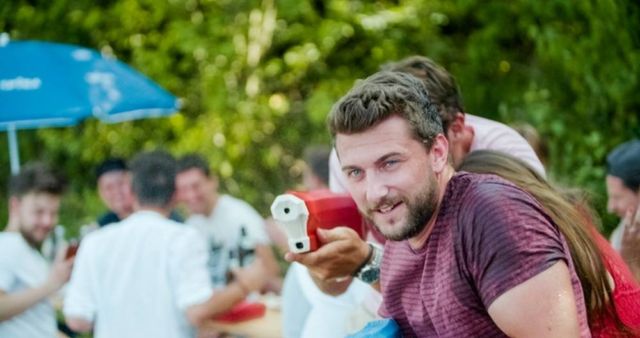 Each water bullet is exactly 30 ml – about the size of a shot glass. There's no need for paint or target vests to find out who hit whom: the water bullets leave clear water marks on your friends' shirts. Let them fade after a few minutes in the sun and get ready for a rematch!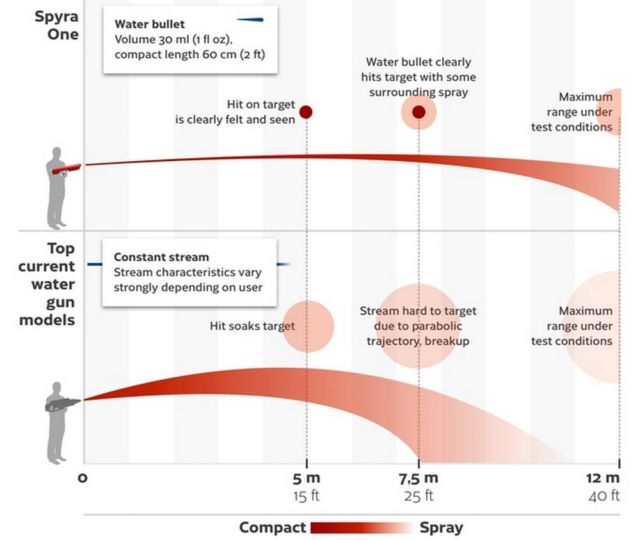 Combining range with precision for the first time. If you're older than five, water fighting is as much about pure range as driving is about just getting there. So Spyra One not only matches the range of the top water guns on the market.
Its patent-pending valve-nozzle technology also achieves a previously unknown precision: Instead of soaking, Spyra One's water bullets clearly hit their targets at up to 7.5 meters – that's as far as the laws of physics allow!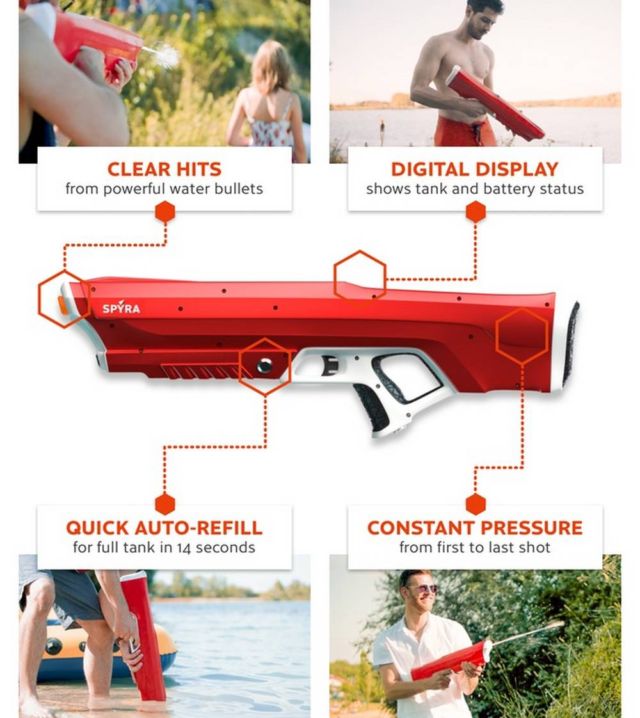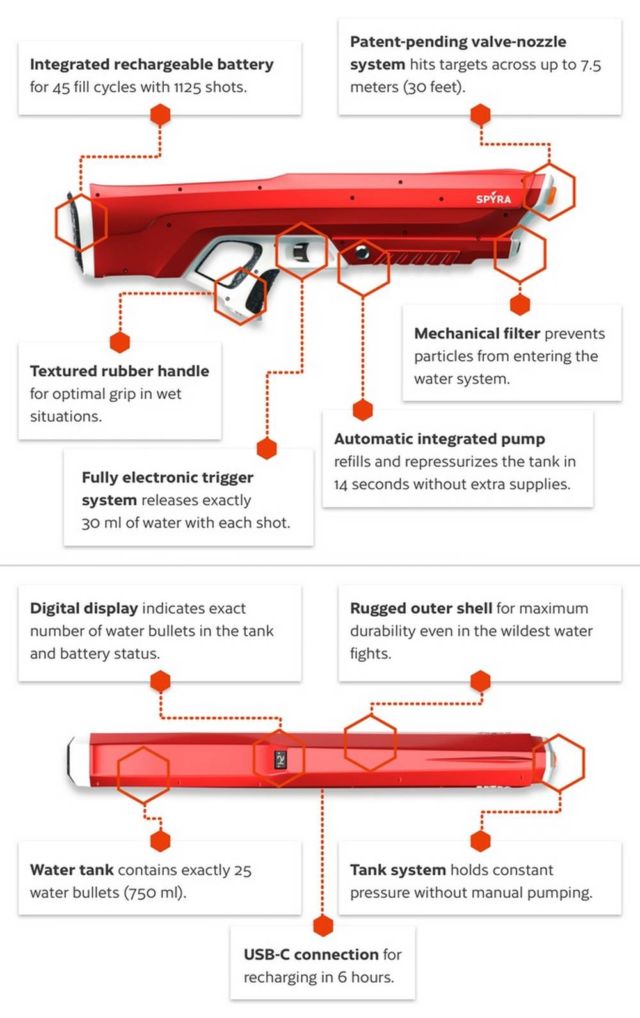 via kickstarter