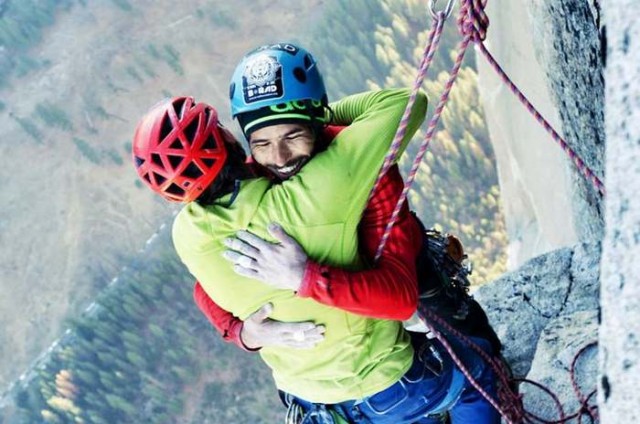 Two climbers, Kevin Jorgesen and Tommy Caldwell, after almost three weeks complete historic climb at Yosemite's El Capitan.
Above: image from @DiscoveryUK on Twitter
Tommy Caldwell has spent six years working to free climb The Dawn Wall, on the 3,000 foot El Capitan, in Yosemite National Park, CA. Along with his partner, Kevin Jorgeson.
The two Americans on Wednesday Jan 14, became the first to free-climb the Dawn Wall, the hardest rock climb in the world.
It took them 19 days to reach the top of the Dawn Wall.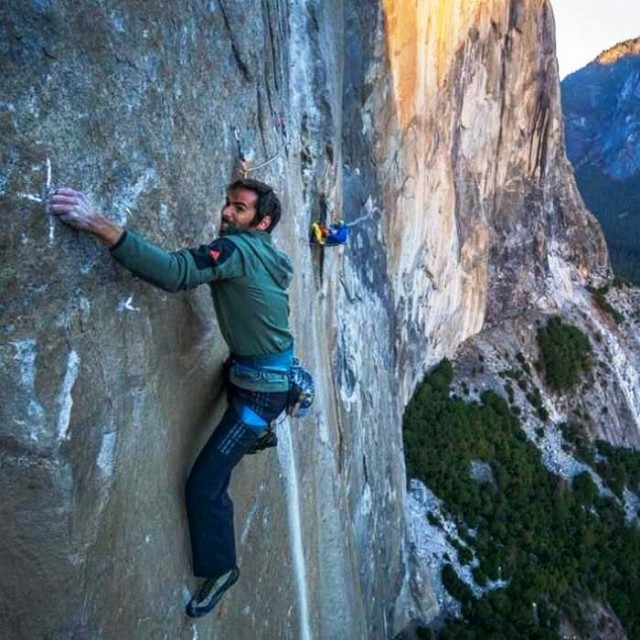 Kevin Jorgeson (l) and Tommy Caldwell (r).  Credit Kevin Jorgeson on Facebook.
https://www.youtube.com/watch?v=fANAk7UC6rg#t=32