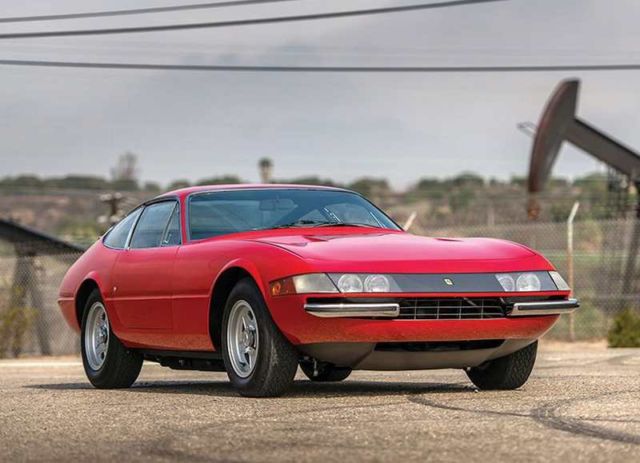 This beautiful 1970 Ferrari 365 GTB/4 Daytona Berlinetta by Scaglietti, set for an auction at $700,000 – $850,000.
1970 Ferrari 365 GTB/4 Daytona Berlinetta by Scaglietti, 352 bhp, 4,390 cc DOHC V-12 engine with six Weber carburetors, five-speed manual transmission, independent front and rear suspension with unequal-length wishbones and coil springs over telescopic shock absorbers with anti-roll bars, and four-wheel hydraulic disc brakes. Wheelbase: 94.5 in.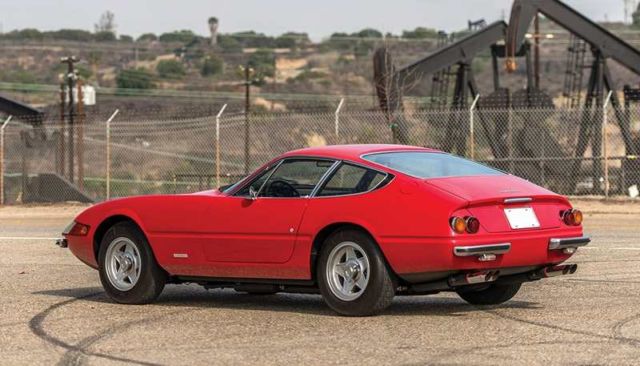 By 1968, Ferrari had a new and serious rival in the supercar sweepstakes, a tractor-maker whose factory was just east of Maranello in Sant'Agata Bolognese. Its name was Lamborghini and it set the automotive world afire with its mid-engined Miura in 1966.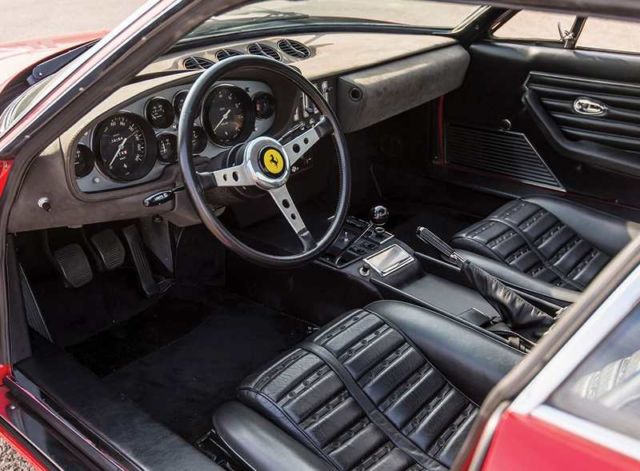 While Ferrari offered a mid-engined 206 GT road car in early 1968, it also introduced a front-engine V-12 coupe—the 365 GTB/4 in early 1968 at the Paris Auto Show—as a counter offensive to the upstart Lamborghini. At just under $20,000, it was the most expensive production model that Ferrari had offered to date, and it was cloaked in aggressive, yet handsome styling by Pininfarina. It was also the fastest car Ferrari had ever built . . . faster, in fact, than the Miura. In 1968, that was what mattered most.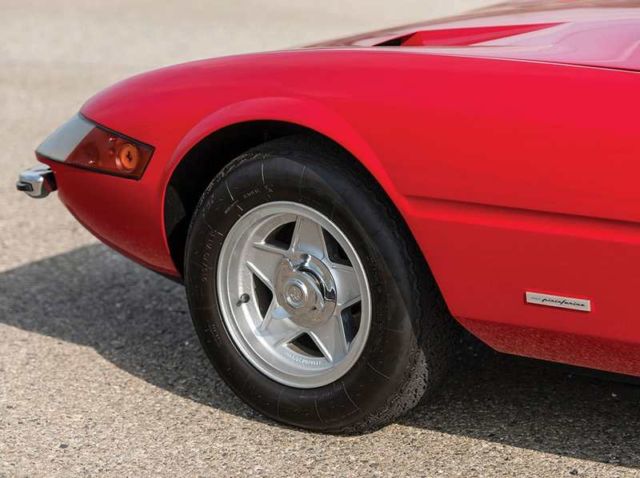 First shown at the Paris Auto Salon in 1968, the 365 GTB/4 quickly became known as the Daytona. The name was unofficially given to the car by the media following a 1-2-3 Ferrari victory at the 1967 Daytona 24-Hour race. The popular nickname stuck, apparently to the chagrin of Enzo Ferrari. Production continued through 1974 with 1,285 coupes and 127 spiders built.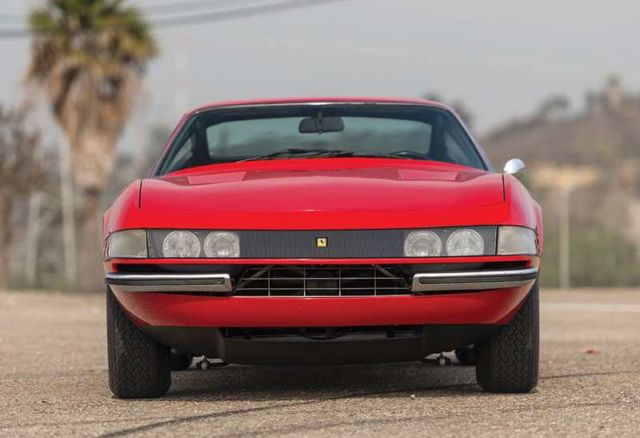 The Daytona was built on the same wheelbase as its predecessor, the 275 GTB/4, also styled by Pininfarina and bodied by Scaglietti.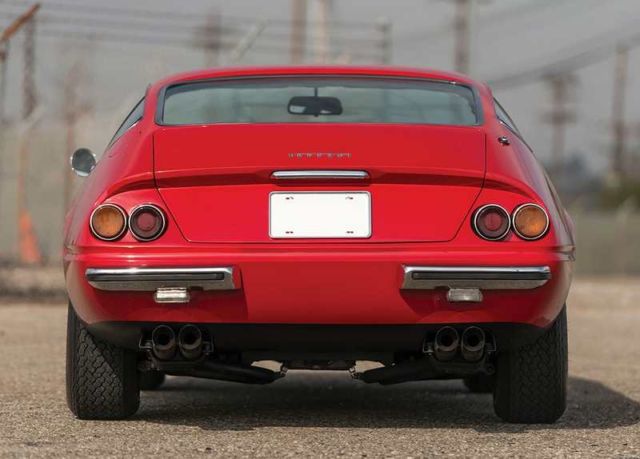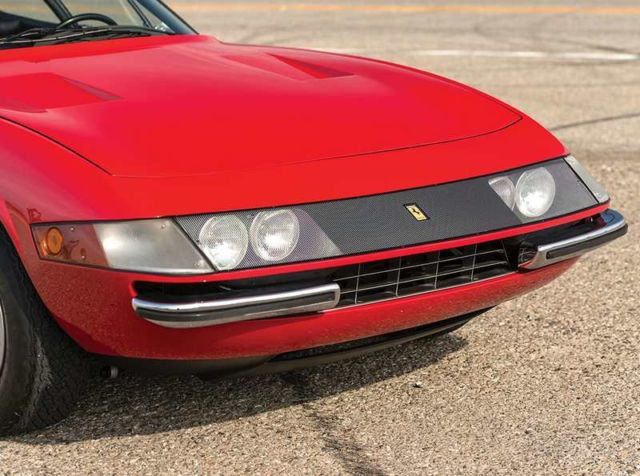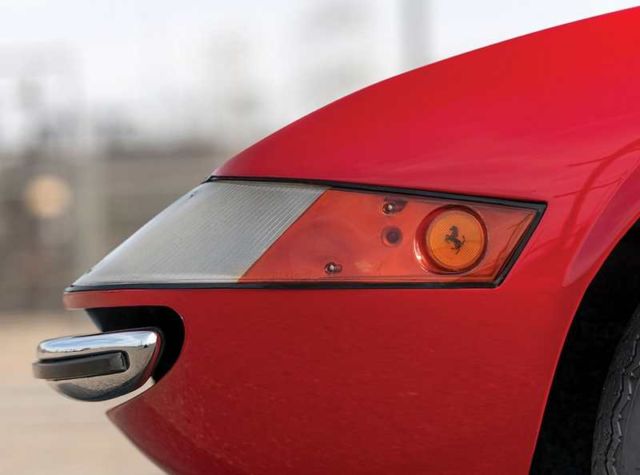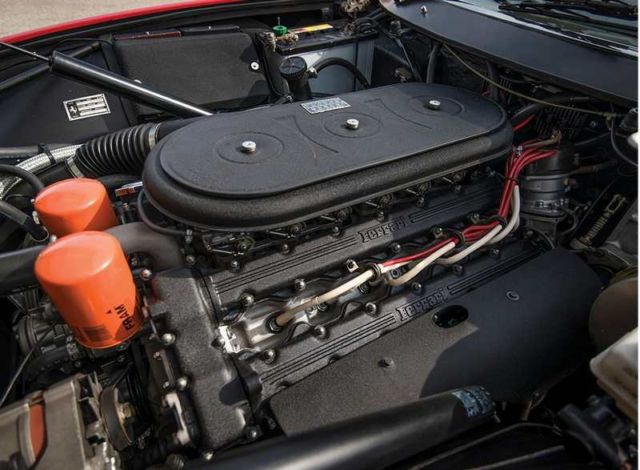 Images credit RM Sothebys
source rmsothebys