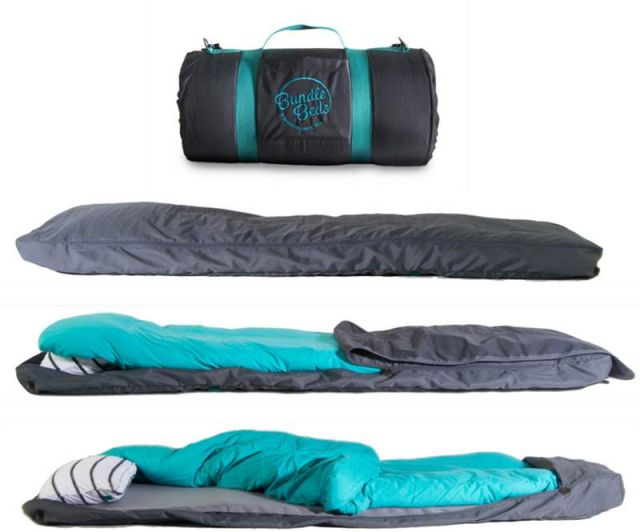 A sleeping bag that give you the comfort of your own bed, rolled out in seconds.
Bundle Bed is a brand new roll out camping bed, with a built-in air mattress, pillow, ready in seconds wherever you choose.
It is a good night's sleep in one convenient bundle. It's a compact and portable bed that won't compromise on comfort.
The bed is quick and easy to unroll and put away. It's a ready-made bed. No need for pumps. No need to stuff into any storage bags at the end of the trip.
Until now, portable beds have been uncomfortable, bulky or hard to set up. We've created a portable, comfortable and convenient solution for a night away in the comfort of your own bed.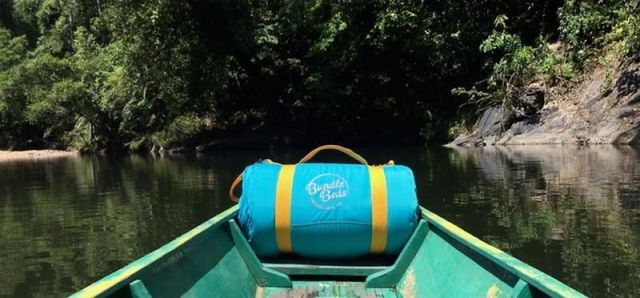 via kickstarter