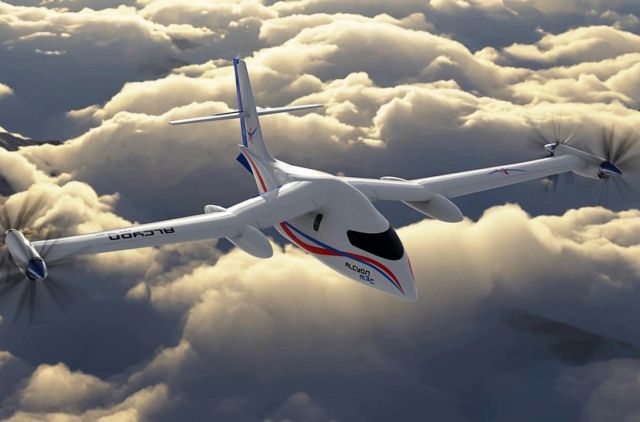 Alérion M1h and Alcyon M3c short take-off and landing, hybrid and hydrogen-powered aircraft.
Avions Mauboussin Alérion M1h and Alcyon M3c are personal means of transport dedicated to interurban mobility. Alcyon M3c to seat five passengers, and have a range of 1,500 km (932 miles).
From the tailor-made seat to the Head-Up Display, everything with the pilot in mind!
A connected comfortable flying desk. Hydrogen ready, rechargeable hybrid powertrain.
Their performance allows them to cover a large distance and operate from a reduced infrastructure: small airfield, heliport, sports field, parking lot, public park or lawn of a residence.
Their Zéphyr hybrid hydrogen engine frees the users from lengthy electric charging while offering the possibility of fuelling everywhere.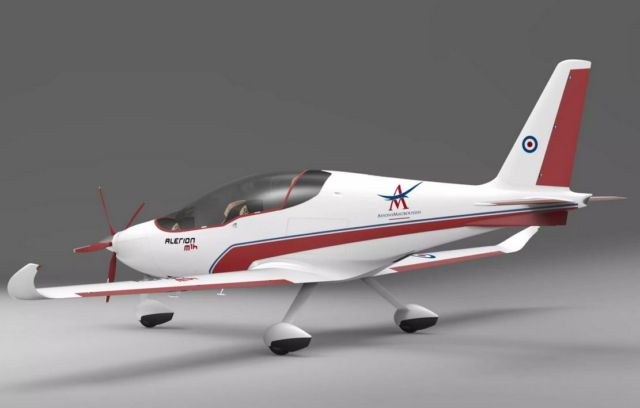 – The aerodynamics are optimized for a large speed difference between short take-off, climb and approach on steep slopes and fast cruising. High lift is developed with double slats and flaps.
– The structure is made of natural composite materials (wood, fibres and biosourced resins) to combine strength and lightness.
– The plug-in series hybrid Zéphyr engine is ready for hydrogen.
– The design of the cockpit is centered on its users: the Head-Up Display offers incidence and trajectory control.
– The HOTAS controls let the pilot look outside, without having to bend over any buttons or levers in the cockpit.
– The fully digital and connected avionics support the pilot in all phases of flight, from preparation to maintenance planning.
source Avions Mauboussin