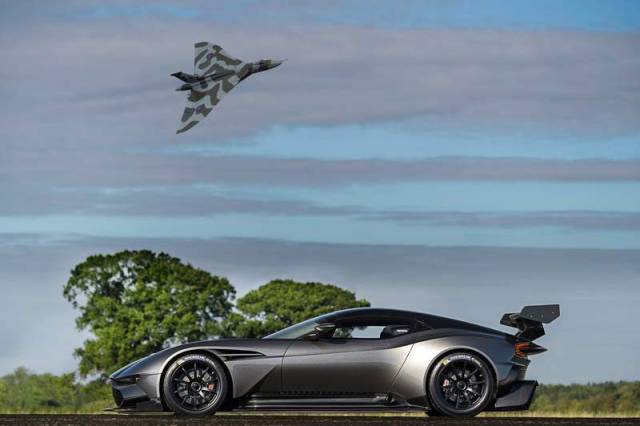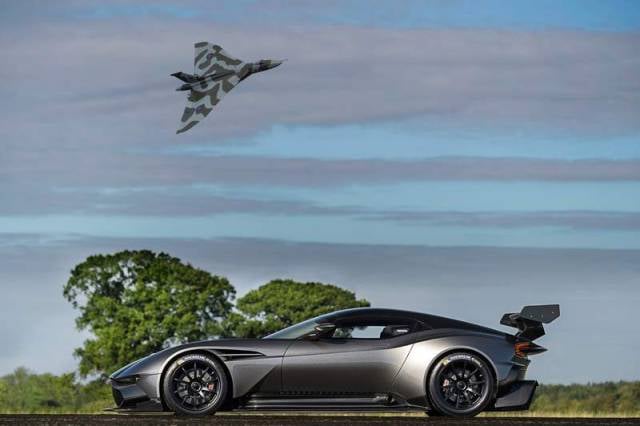 The famous 1950s British bomber Avro Vulcan, gets ready for its last flight and photographed with another Vulcan, the Aston Martin.
Images credit Aston Martin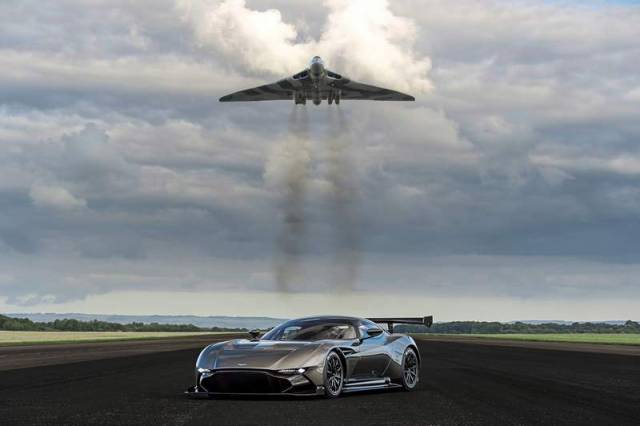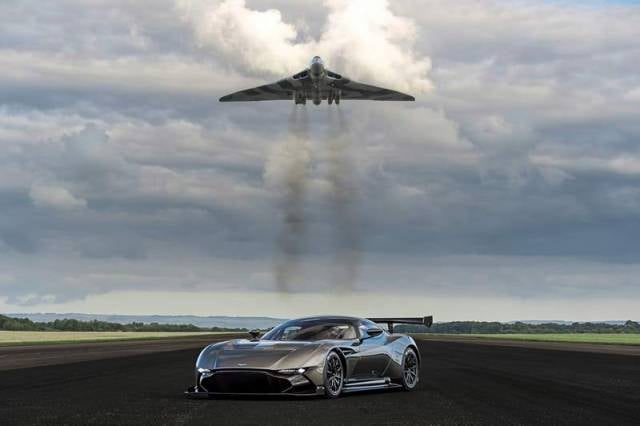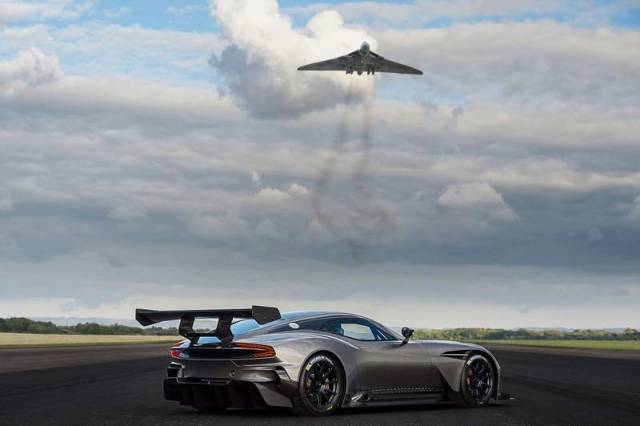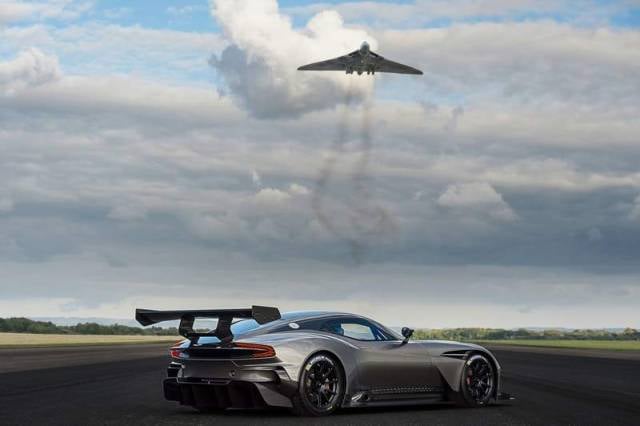 https://www.youtube.com/watch?v=63Htlsbmd00
XH558 is the last flying Avro Vulcan and the last flying representative of Britain's famous V-force. She is operated by a charity that must raise around £2 million each year to maintain and operate her.