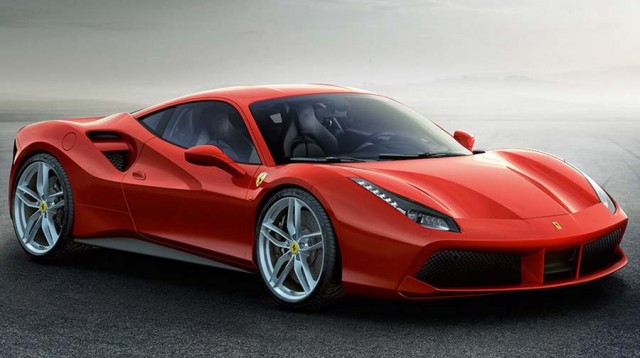 Ferrari unveiled the beautiful 488 GTB which will debut at the Geneva Motor Show in March.
Images © Ferrari
The Ferrari 488 GTB, a V8 model which first started 40 years ago with the '308 GTB', comes with a 3.9 litre turbo charges V8 engine with a massive 670 HP.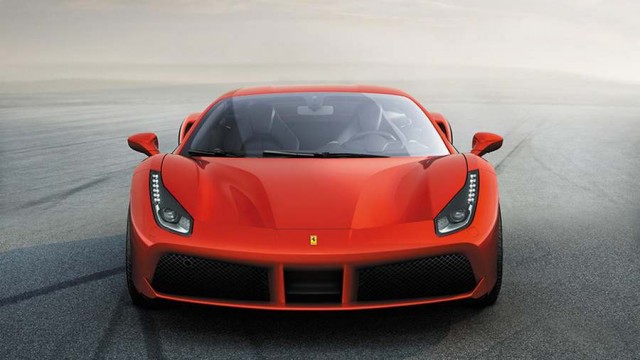 The new berlinetta will provide track-level performance and responsiveness for the road.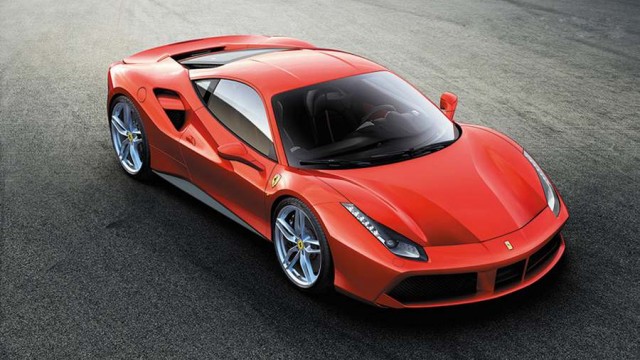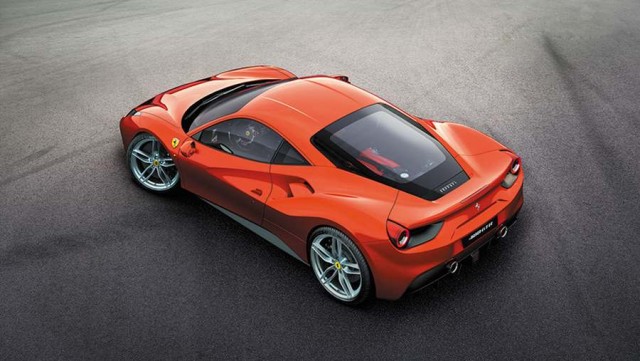 source Ferrari
From the Press release:
Ferrari 488 GTB: extreme power for extreme driving thrills
The new V8 debuts at Geneva: track-level performance and responsiveness for the road
Maranello, 3 February 2015 – Forty years on from the unveiling of its first ever mid-rear-engined V8 model, the 308 GTB, the Prancing Horse opens a new chapter in its 8-cylinder history. The Ferrari 488 GTB provides track-level performance that can be enjoyed to the full even by non-professional drivers in everyday use. Its response times, nimbleness and on-the-limit driving guarantee a unique sense of exhilaration and unparalleled driving pleasure.
The new berlinetta brilliantly encapsulates Ferrari's experience in both F1 and the WEC, where the 458 GT holds the World Championship title and has won its category in the last two editions of the 24 Hours of Le Mans. The new model also exploits to the full the know-how gleaned by Ferrari technicians over the last decade through the XX programme which makes extreme track-only cars available to gentleman test-drivers. The data yielded has made a significant contribution to the refinement of the electronic and vehicle control systems so that drivers can make the most of the incredible performance of this new car.
The Ferrari 488 GTB's new 3902 cc V8 turbo is at the top of its class for power output, torque and response times, making it the new benchmark for this kind of architecture. The engine unleashes 670 cv at 8,000 rpm along with 760 Nm of maximum torque in seventh gear and a response time to the accelerator of just 0.8 seconds at 2,000 rpm. These figures are sufficient to allow the Ferrari 488 GTB to accelerate from 0-200 km/h in an astonishing 8.3 seconds and, when combined with the radical innovations introduced on all aspects of the car's performance, lap the Fiorano track in just 1'23".
The car's aerodynamics also made a pivotal contribution to performance: its 1.67 efficiency figure is a new record for a production Ferrari and is the fruit of 50 per cent more downforce than the previous model and reduced drag. The greatest challenge was achieving these two goals simultaneously. Several innovative elements were specifically developed to do so, not least a double front spoiler, base bleed side intakes and, at the rear, active aerodynamics coupled with a blown spoiler. The aerodynamic underbody, which incorporates vortex generators, is highly sophisticated, too.