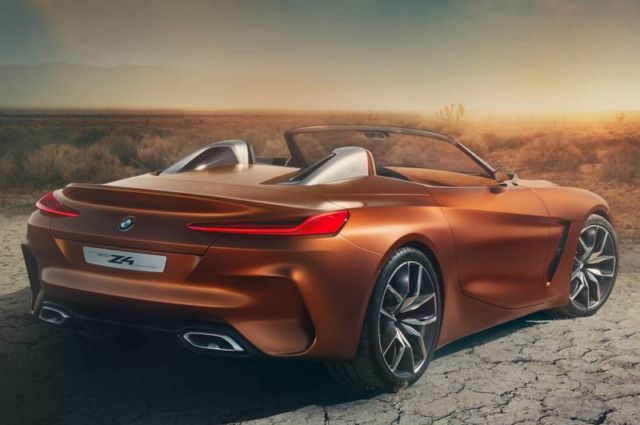 BMW has just broken cover on the aggressively styled concept Z4 2-seater.
The BMW Z4 convertible concept is being show in a color called 'Energetic Orange,' and it looks fantastic.
The concept will start out with a 2.0-liter turbocharged 4-cylinder engine with 200 hp, or an optional 300 hp 6-cylinder engine and lightweight 20″ alloy wheels.