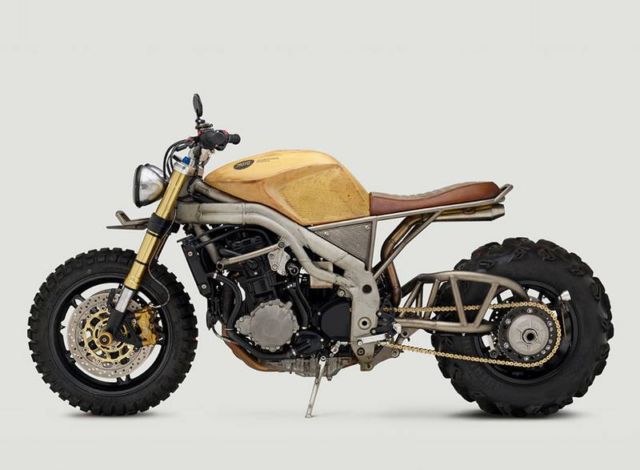 Classified's build for this year is a 2007 Triumph Speed Triple motorbike named Frank.
Classified Moto's 'Frank' is a scavenged, high-tech, simple, complex, goofy, scary, based on a 2007 Triumph Speed Triple bike.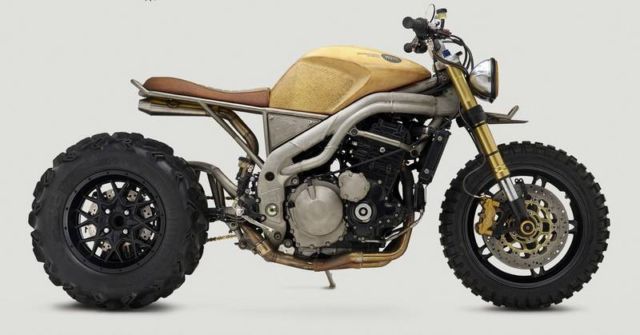 "Frank represents everything we think is fun about what we do. He's fast, unapologetic and beautifully ugly. He brings out the best and worst in people as he drags them through so many emotions — love, rage, fear, disgust, incredulity, etc."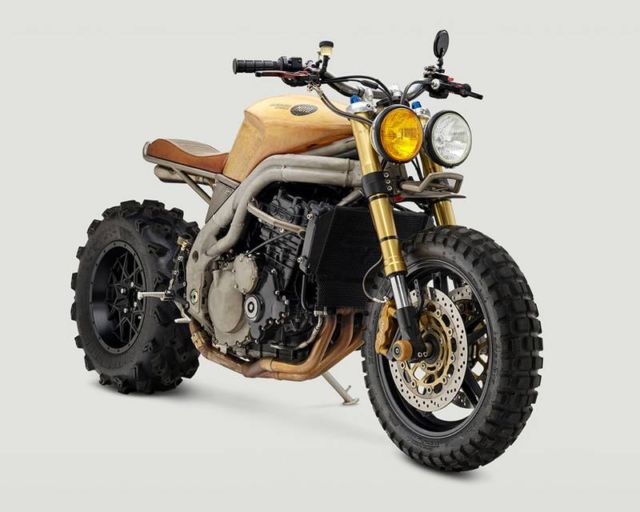 In true Classified Frankenstein form, we set out to use as much of what we had available to us, then build the rest. The donor bike was easy, as we'd picked it up a couple years back for what seemed like a good price at the time. We used some bits from one of our BW650 projects, as well, but nothing could prepare us for the mountain of work we made for ourselves in the form of a fully custom, chromoly, single-sided swing arm to accommodate an 11-inch-wide gnarly ATV tire. Danik was married to that hunk of steel for a month, it seems. But in the end, it was all worth it.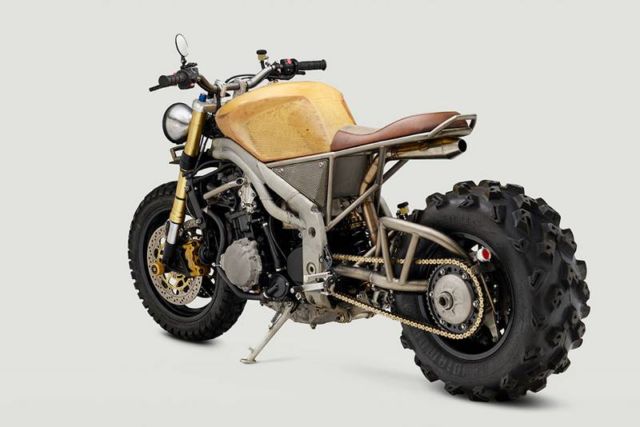 All images © Classified Moto
source Classified Moto