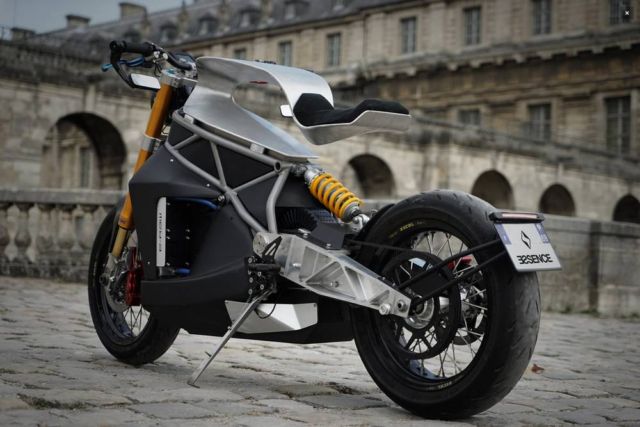 Concept e-raw motorcycle connects innovation to tradition with a state-of-the-art powertrain.
Essence motocycles explains about the way they build motorcycles:
"In order to change paradigm, we went back to the very beginning, the essence of motorcycles, to take a new direction. Cultivating the value of simplicity, we simplified the system, because what is simple is robust and what is robust, is long lasting."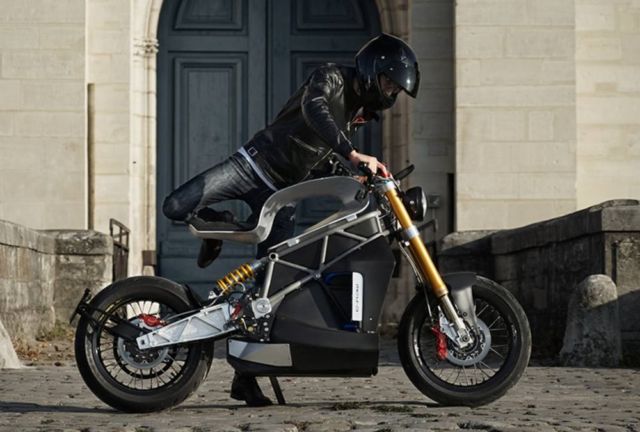 We got rid of all sensors that tend to take over our motorcycles, robbing our thrill. Taking the opposite view of the technology addiction trend, we developed concept e-raw in order to reactivate our senses. We truly believe that the future is in the present moment.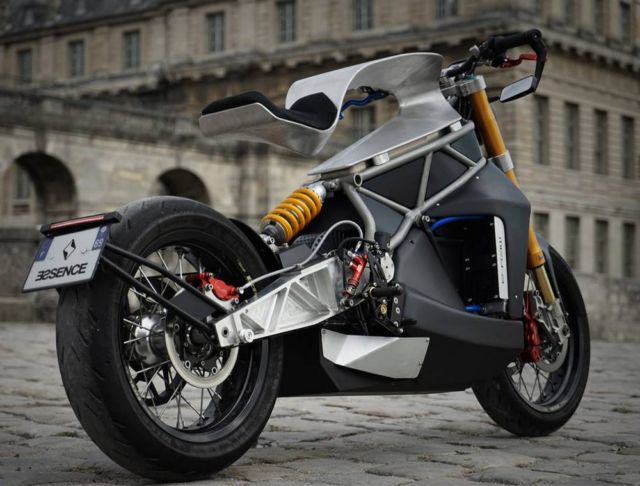 VERSION INITIALE:
– Battery pack capacity: 12-18 kWh
– Peak power (>30s): 80 kW (=109 hp)
– Peak torque: 210 Nm
– 0-100km/h: 3.4s
– Maximum speed: 200 km/h
– Real Autonomy: 150-200 km
– Total weight: 167 kg (160 kg full carbon)
VERSION SURVOLTEE:
– Battery pack capacity: 15-20 kWh
– Peak power (>30s): 150 kW (=204 hp)
– Peak torque: 400 Nm
– 0-100km/h: 2.8 s
– Maximum speed: 200 km/h
– Real Autonomy: 180-220 km
– Total weight: 194 kg (187 kg full carbon)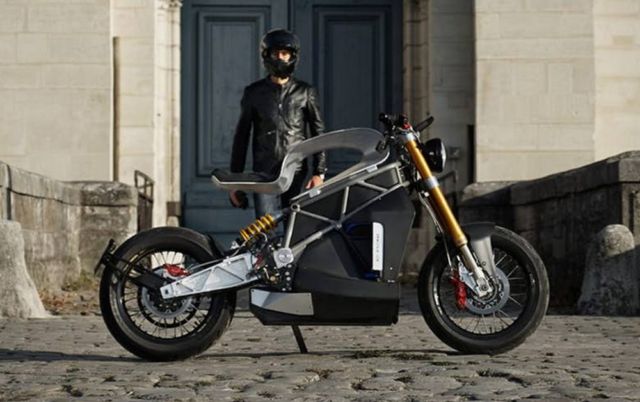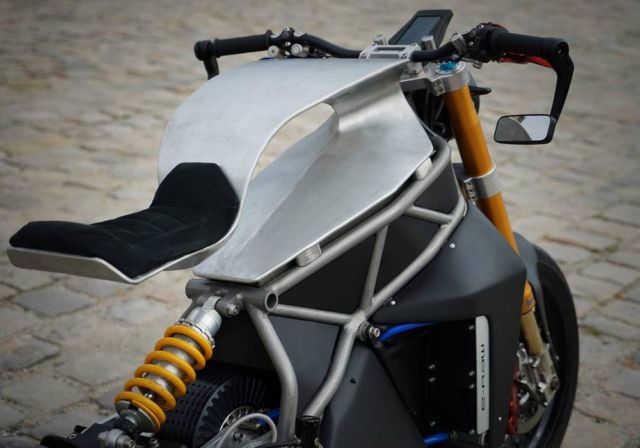 source Essence Motorcycles