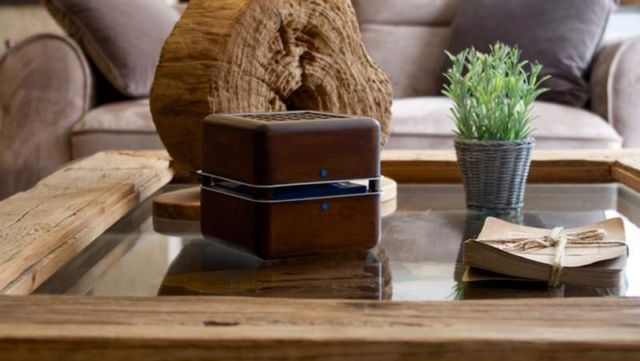 Geizeer was created to cool our work environments and ourselves during the period of intense heat, at a cost of less than 1 cent per day.
Geizeer is made of wood, a perfect thermal insulator. Externally it is composed of two shells in wood and metal finishing frames. Internally it contains a rechargeable battery, a micro USB with PCBs, a DC brushless fan and an ice pack.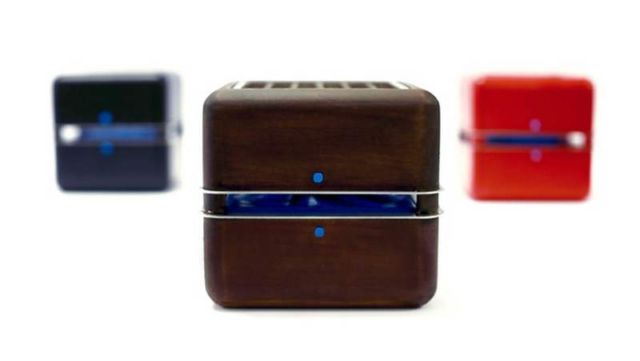 Geizeer use is very simple. Just enter the cooling elements, previously frozen from the freezer into the lower half of the cube. At this point, simply overlap the two halves, so that the two signs of power coincide.
The two lower and upper halves of the body, overlapping, form a cube, perfected by three metal frames. On two of the four wooden legs, the upper and lower half, are the electrical contacts that allow the operation of the fan. Half of the cube that serves as a base provides an isolated space for a rechargeable battery and a PCB with micro USB.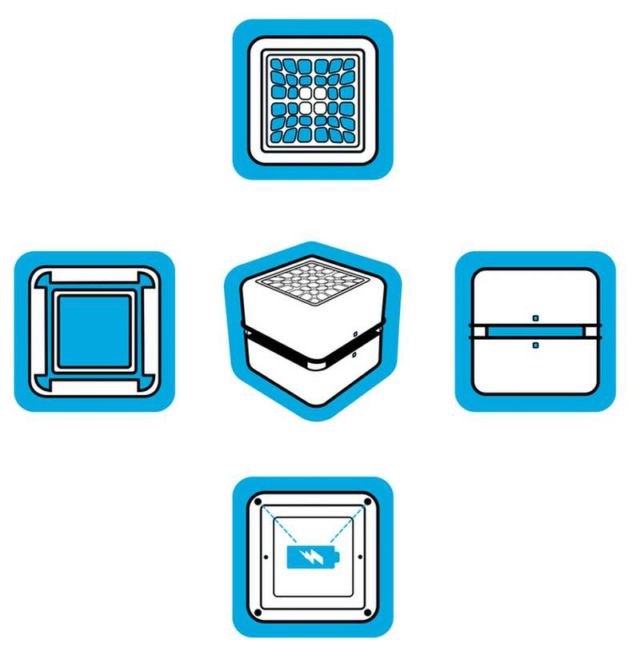 According to the designers, the shape of the ice-pack allows a better diffusion of air and the amount of mixture to the gel contained, is sufficient to cool a room of about 12 square meters.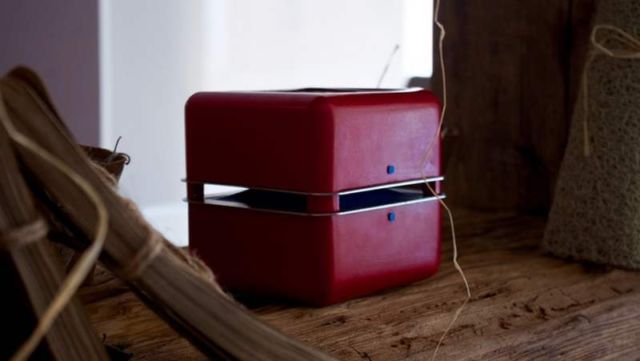 via kickstarter