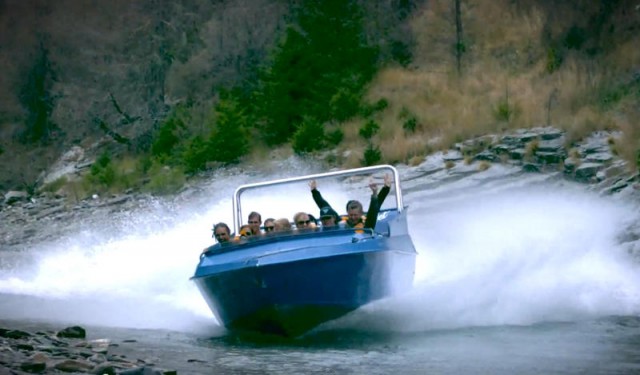 Jetboating in Skippers Canyon at the upper reaches of the Shotover River, in New Zealand. The jetboat in going fast, very fast…  Watch the amazing ride…
Once the scene of an amazing Gold Rush discovery in the 1840's, today you can have an adrenaline rush aboard one of these amazing jet boats.
The jetboats are powered by Chevrolet v8 engines producing 450 horsepower.