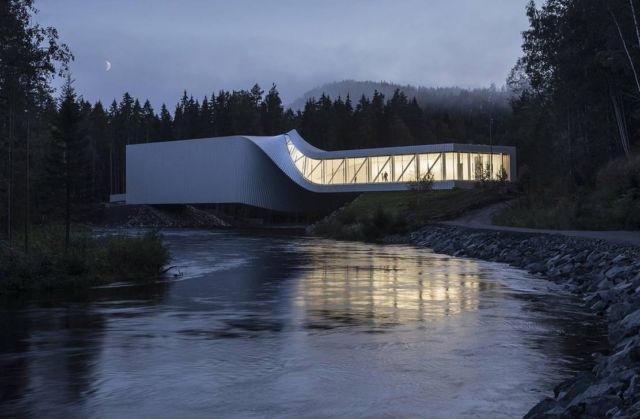 The Twist Bridge opens as an inhabitable bridge torqued at its center, forming a new journey and art piece within the Kistefos sculpture park in Jevnaker, Norway.
The Twist is BIG-Bjarke Ingels Group's first project in Norway, in the winding Randselva river.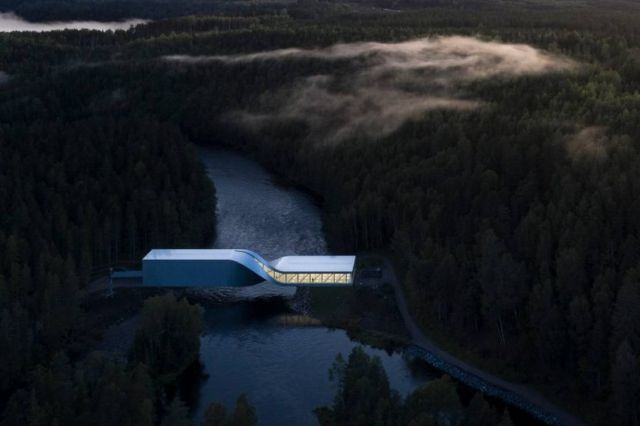 Kistefos' new 1,000m2 art institution doubles as infrastructure to connect two forested riverbanks, completing the cultural route through northern Europe's largest contemporary sculpture park. The Twist was inaugurated with Her Majesty Queen Sonja, His Royal Highness Crown Prince of Denmark Frederik, Prime Minster of Norway Erna Solberg, and Ministers Siv Jensen and Trine Skei Grande in attendance.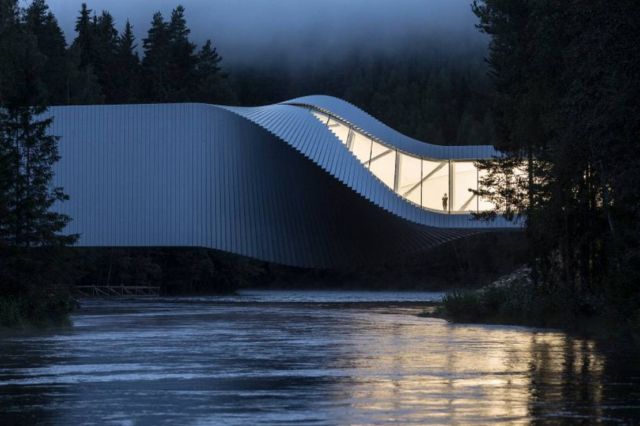 Bjarke Ingels, Founding Partner & Creative Director, BIG, said:
"The Twist is a hybrid spanning several traditional categories: it's a museum, it's a bridge, it's an inhabitable sculpture. As a bridge it reconfigures the sculpture park turning the journey through the park into a continuous loop. As a museum it connects two distinct spaces – an introverted vertical gallery and an extraverted horizontal gallery with panoramic views across the river. A third space is created through the blatant translation between these two galleries creating the namesake twist. The resultant form becomes another sculpture among the sculptures of the park.
The Twist represents a new challenge for the exhibiting artists and artworks to engage with, and I am particularly excited to see how the work of two artists – Hodgkin and Creed, a visual artist and a performance artist – has turned this spatial problem into a great potential!"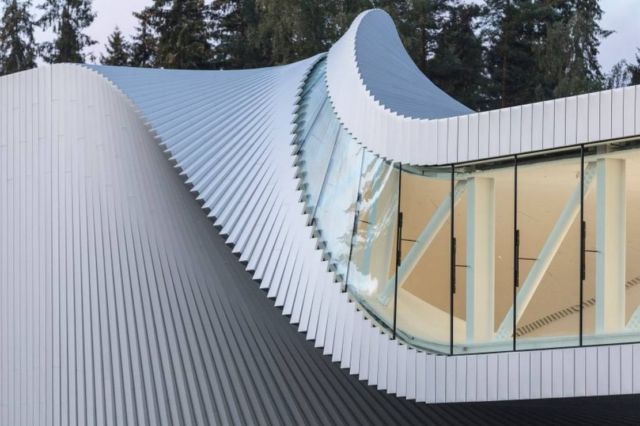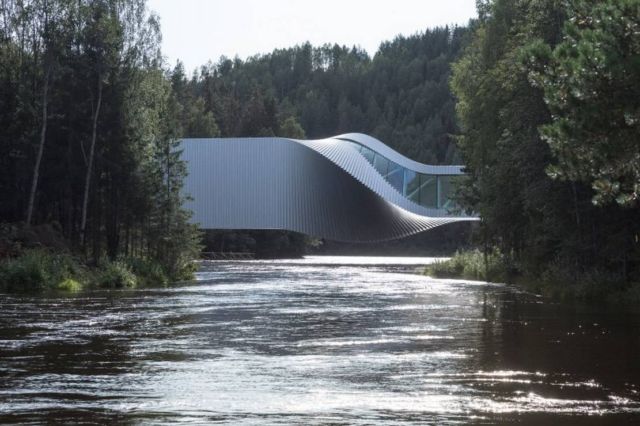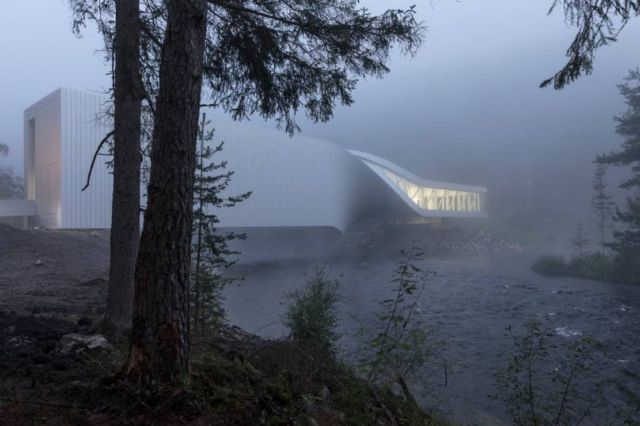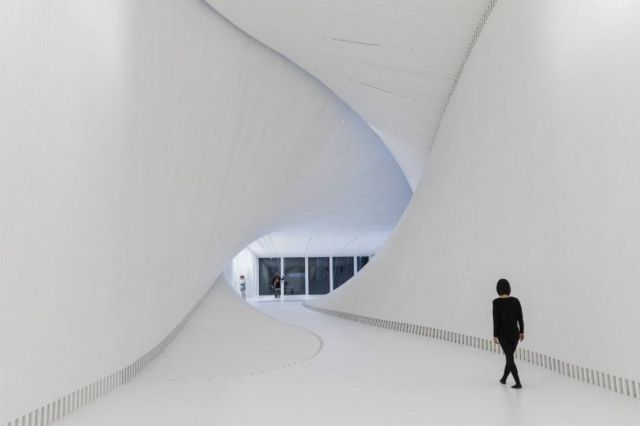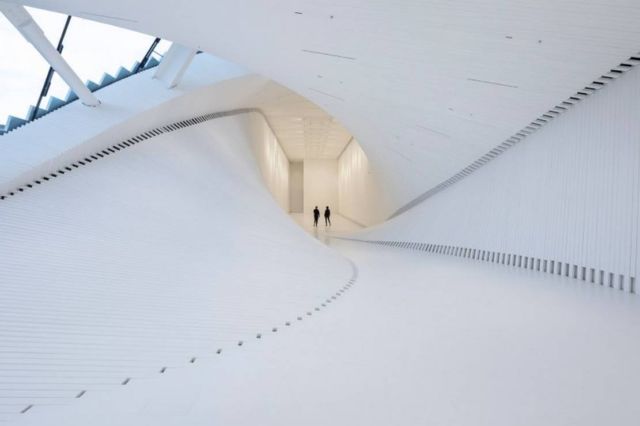 source BIG