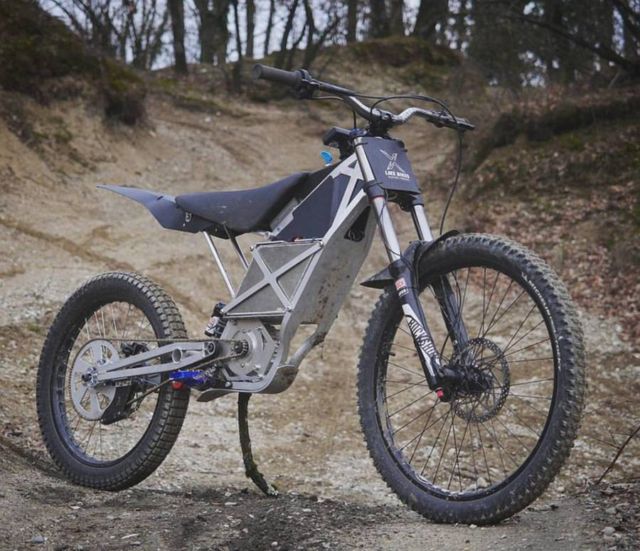 The street-legal LMX 161 weighs just 42kg, is the world's lightest freeride motorcycle.
The LMX 161 with a weight of 42kg in homologated version, is half the weight of combustion bikes of similar performance such as 85cc cross bikes.
Since 2014, we have been producing and improving our vision of a lightweight freeride electric bike. We delivered more than 50 bikes and kits and accumulated customers feedback to improve the product. Now we need your help to reach for the next big step : making it road legal.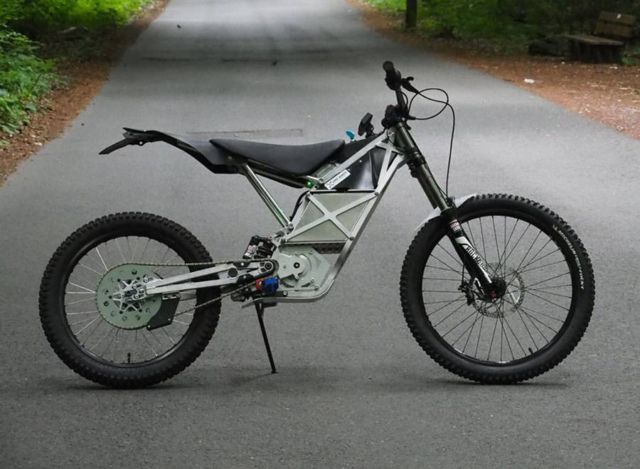 While the bike will not be street legal as a moped in the US when it ships, we will offer the option to have working pedals that makes the LMX 161 a motor assisted bicycle in most US states, with reduced power and top speed. You can also use your LMX 161 as an offroad motorbike, and still get your bike much cheaper than the regular price!
It is powered by a 3000 W electric motor, has a peak output of 8000 W.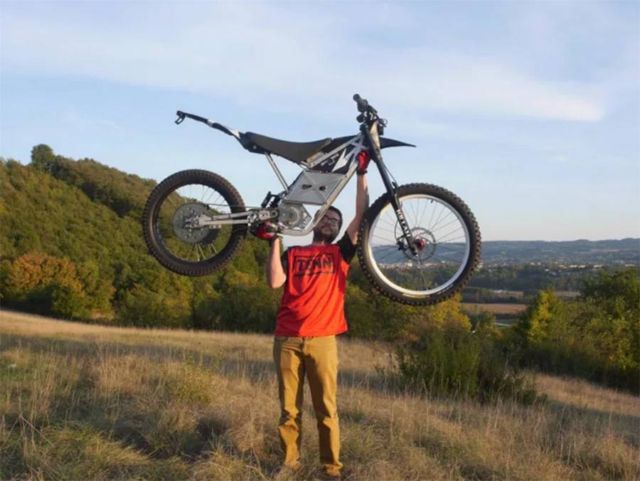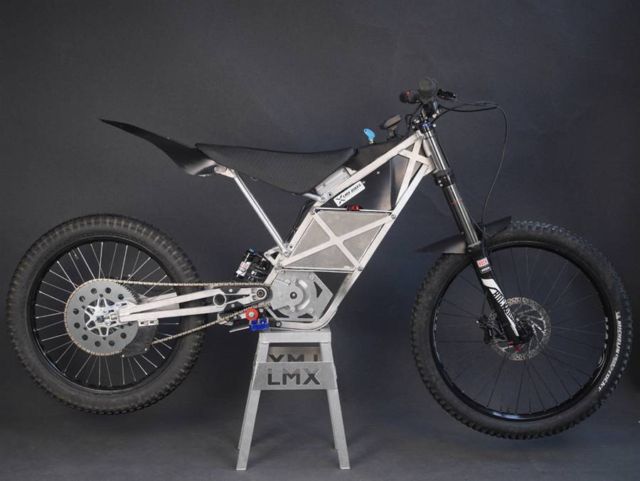 via indiegogo