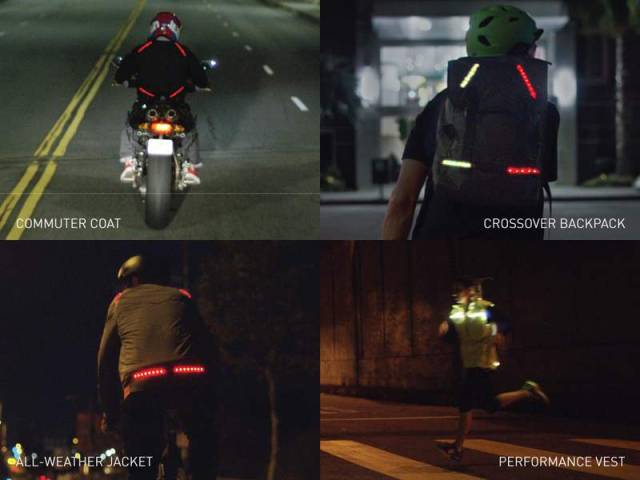 Lumenus smart light-up bike jacket, a connected illuminating apparel designed to keep you safe.
Lumenus backpack, vest and coats with LEDs that function as brake lights, smart turn signals and more, to be visible and safe.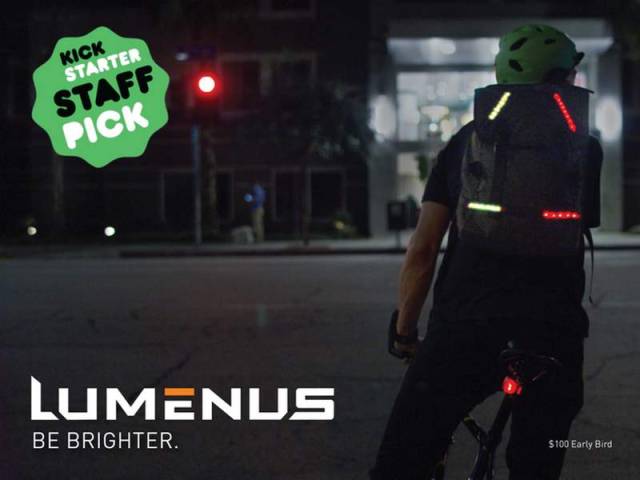 Our future proof garments controlled by the Lumenus app were designed to save your life while fitting your lifestyle. You no longer have to choose between style or safety, Lumenus blends these worlds by focusing on fit, fashion and performance while delivering the safest illumination solution ever developed.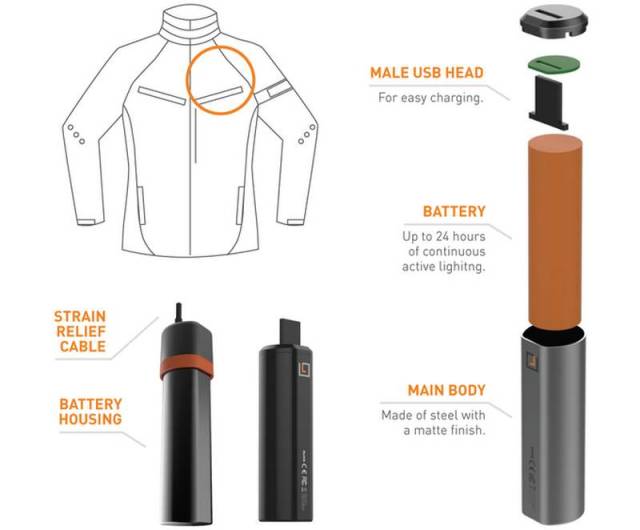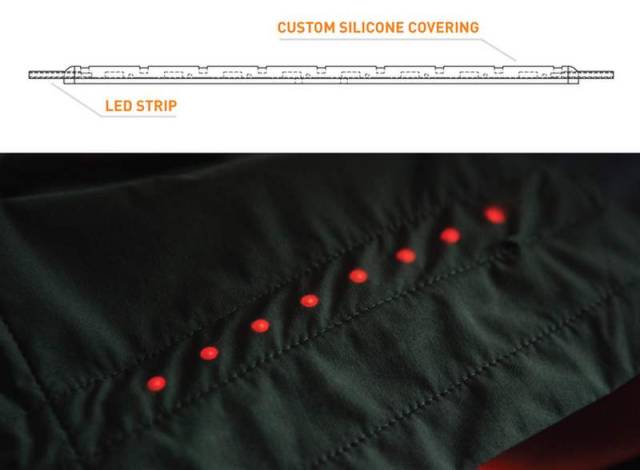 via kickstarter