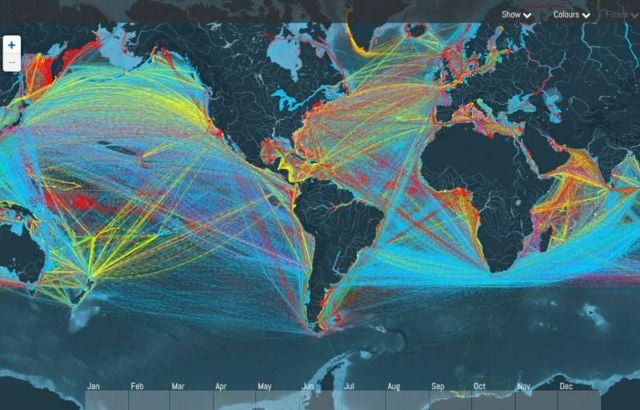 A global interactive map tracking thousands of cargo ships sailing Earth's oceans.
On this world map co-created by researchers from the University of London's Energy Institute and data visualization company Kiln, the tiny specks of blue, red, and yellow, show the global pathways of tens of thousands of cargo ships, over a year.
You can add different filters to the interactive map, to show different ship types, port names, vessel routes and more.
Scientists with this map, will find out how large the carbon footprint is from the world's cargo ships.
Tristan Smith, a reader at University College London's Energy Institute, said:
"The issue we were following was the levels of greenhouse gas emissions from cargo ships and their pollution impact."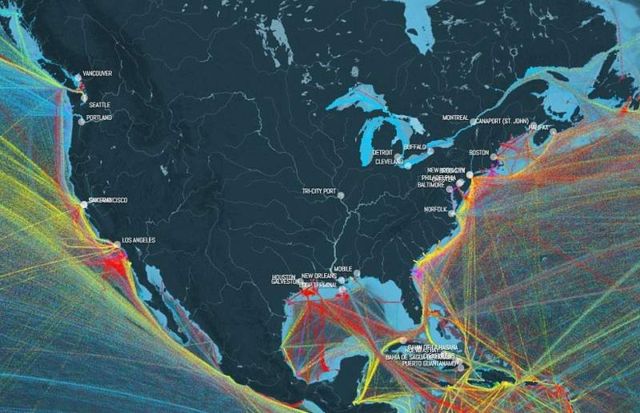 Images credit Kiln
via dailymail
source shipmap