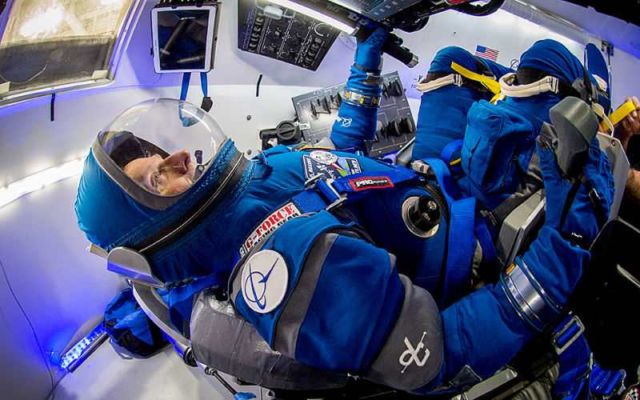 Astronauts heading into orbit aboard Boeing's Starliner spacecraft will wear lighter and more comfortable spacesuits than earlier versions.
The suit capitalizes on historical designs, meets NASA requirements for safety and functionality, while introducing cutting-edge innovations.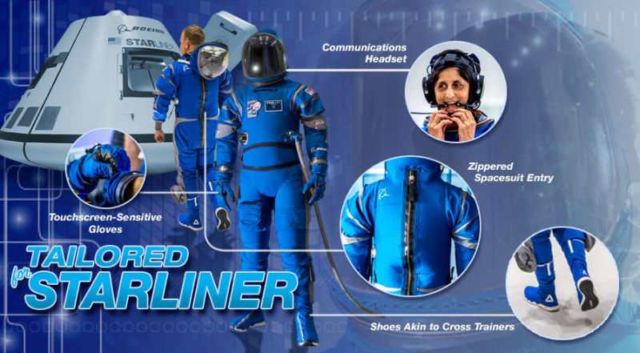 Boeing unveiled its spacesuit design Wednesday as the company continues to move toward flight tests of its Starliner spacecraft and launch systems that will fly astronauts to the International Space Station.
A few of the advances in the design:
Lighter and more flexible through use of advanced materials and new joint patterns
Helmet and visor incorporated into the suit instead of detachable
Touchscreen-sensitive gloves
Vents that allow astronauts to be cooler, but can still pressurize the suit immediately
The full suit, which includes an integrated shoe, weighs about 20 pounds with all its accessories – about 10 pounds lighter than the launch-and-entry suits worn by space shuttle astronauts.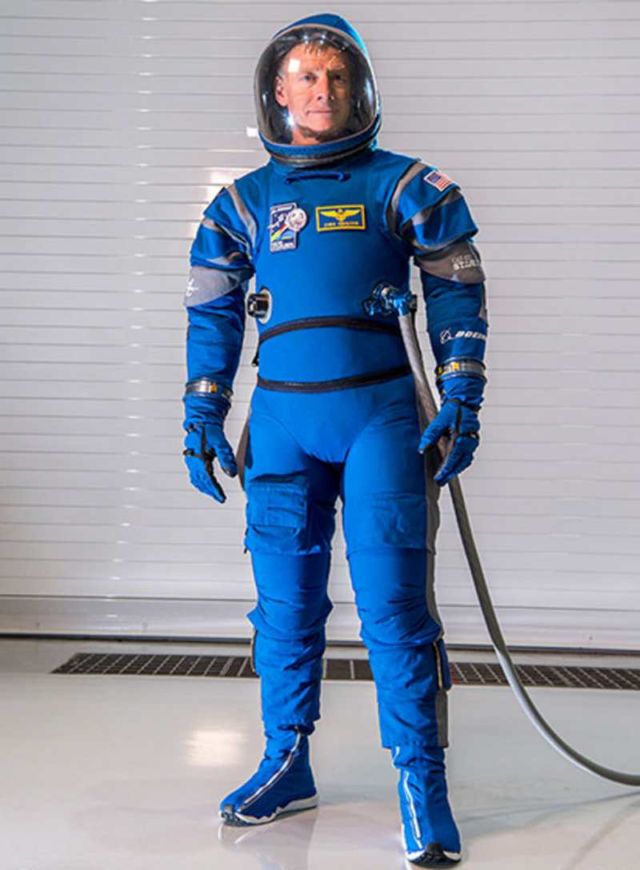 Astronaut Eric Boe said in a press release:
"The most important part is that the suit will keep you alive. It is a lot lighter, more form-fitting and it's simpler, which is always a good thing. Complicated systems have more ways they can break, so simple is better on something like this."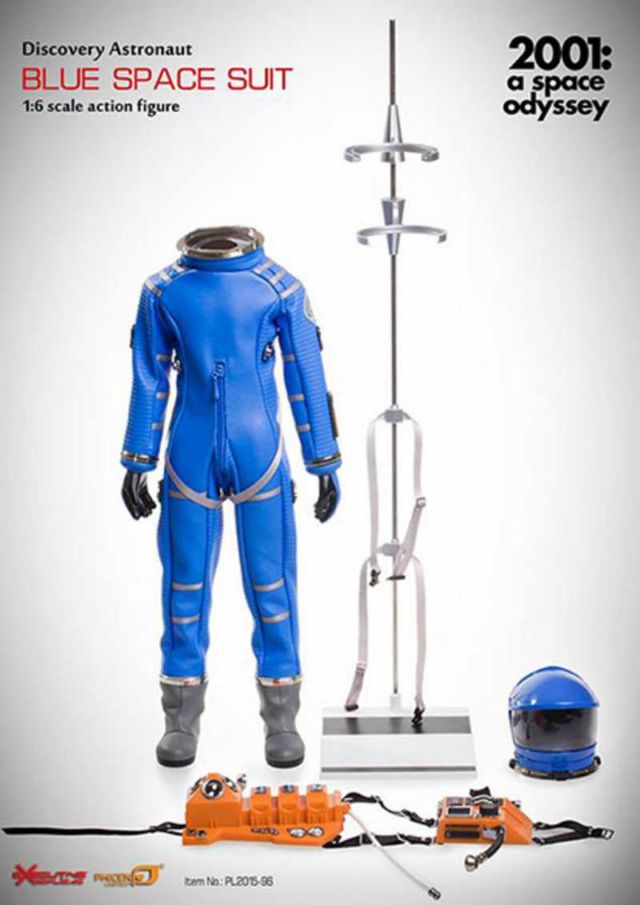 Images credit NASA
source NASA