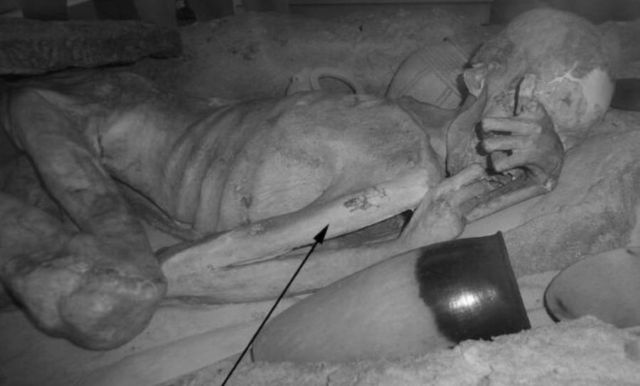 Scientists reveals the oldest figural tattoos in the world, on 5,000 year old natural mummies from Egypt.
British Museum research reveals the earliest example of tattooing in the world.
The tattoos of animals and motifs discovered using infrared photography.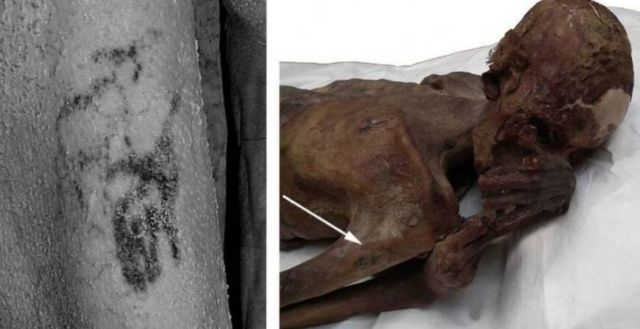 Top: Infrared image of the male mummy known as Gebelein Man A. Lower left: Detail of the
tattoos observed on his right arm under infrared light. Lower right: The mummy and tattoos under normal lighting conditions.
The world's earliest figural tattoos have been revealed on two natural mummies in the British Museum's collection. Dating to between 3351 to 3017 BC (95.4% probability), figural tattoos of a wild bull and a Barbary sheep were identified on the upper arm of a male mummy and linear and S-shaped motifs have been identified on the upper arm and shoulder of a female mummy.
The oldest tattoos ever found on a female body. The findings will be published in the Journal of Archaeological Science on Thursday 1st March 2018. Entitled: Natural mummies from Predynastic Egypt reveal the world's earliest figural tattoos.
via Gizmodo
source British Museum