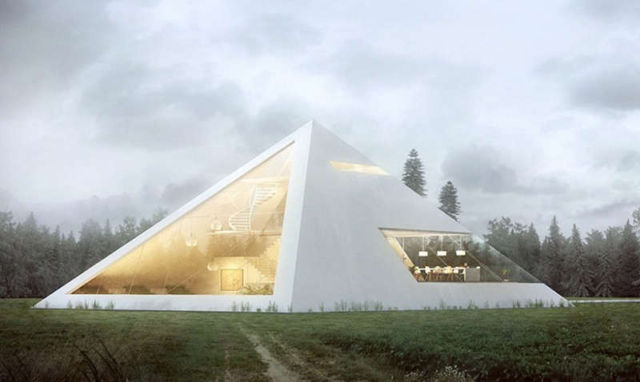 Inspired by the ancient Egyptian history, the Pyramid House is a very modern residence.
The Pyramid House by Architect Juan Carlos Ramos, uses the classic geometric shape of a pyramid to create this modern house concept.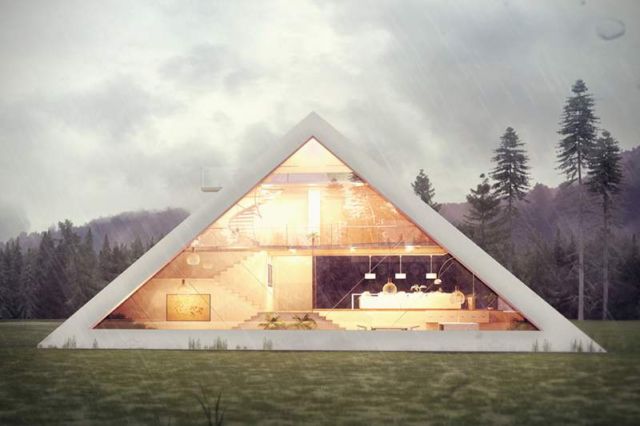 The multiple levels residence features, two bedrooms, a library, kitchen, and a triangular giant window covering one side of the home.
Juan Carlos Ramos, explains:
"This is my last architectural visualization project, i design this house for an architectural competition."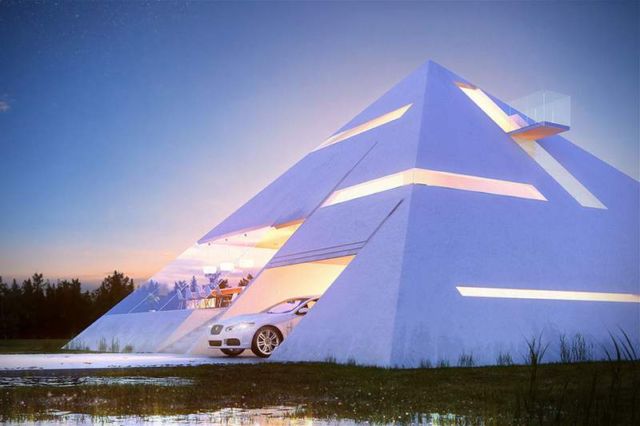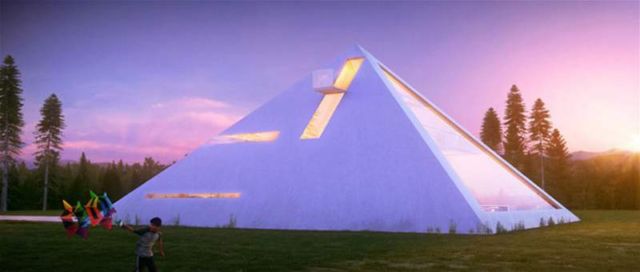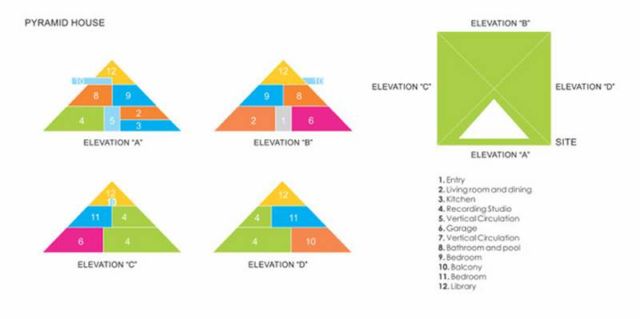 via likecool