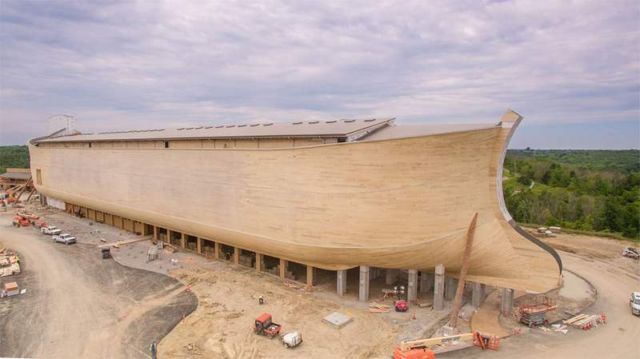 Real size replica of the Noah's Ark, built according to the dimensions given in the Bible, opens at Kentucky Theme Park.
Ark Encounter, a full-size Noah's Ark, spanning 510 feet long, 85 feet wide, and 51 feet high.
Travel from the parking lot along the shuttle bus route to the life-sized Noah's Ark. Plus, take a look at the zip lines, restaurant and Ararat Ridge Zoo, while flying around the Ark as preparations are being made for the July 7, 2016 opening.