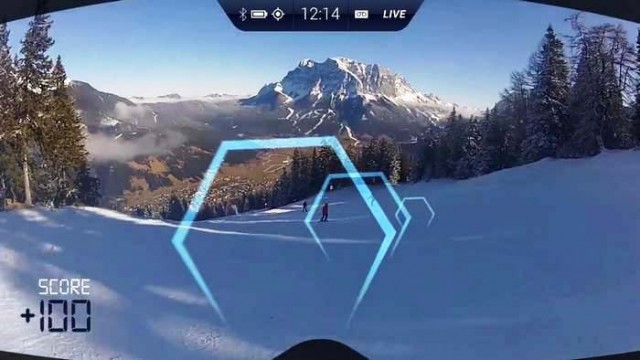 RideOn are the first true Augmented Reality (AR) goggles, for skiing and snowboarding.   Take a look at the video…
RideOn goggles are the world's first true AR goggles for Snow Sports, with a see-­through display that projects AR layers and features on the snow as if they're floating, 15 feet in front of you.
You can see your friends locations around you, communicate and interact with them using audio and video, post videos and stats online and more.
See more at the Indiegogo campaign.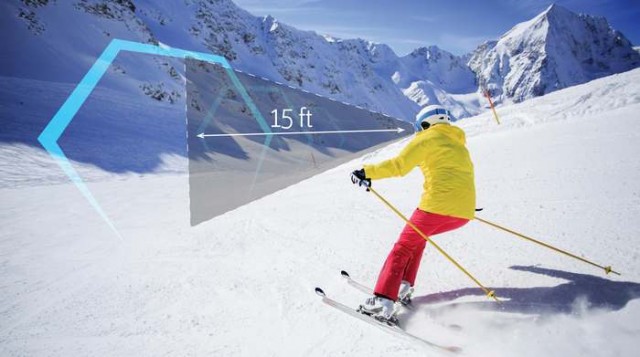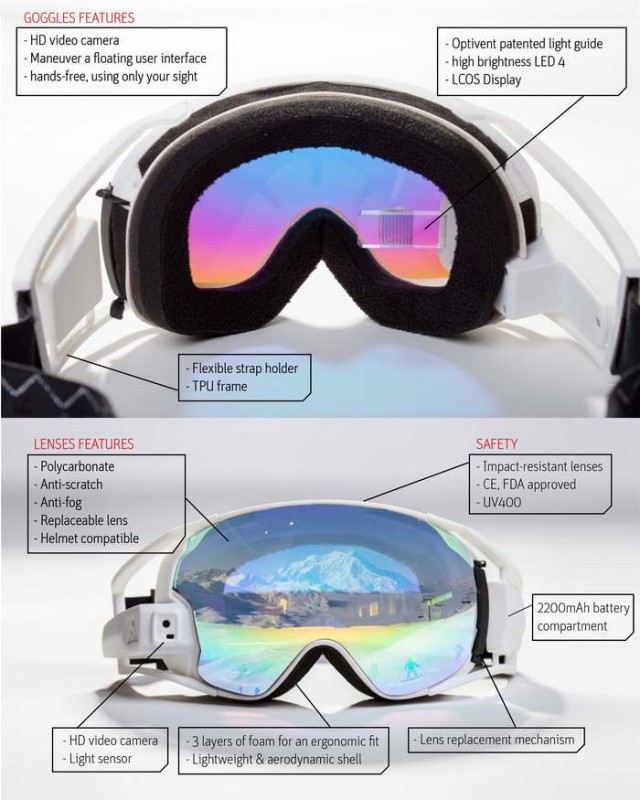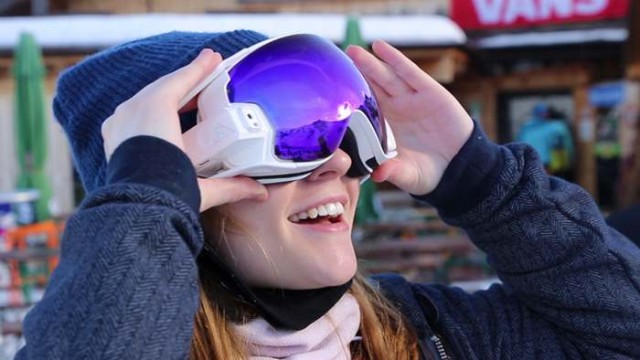 via indiegogo