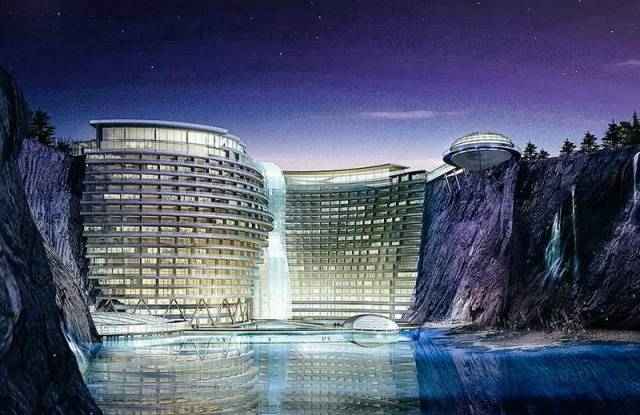 Taking advantage of a unique place, the Shimao Wonderland Hotel, located at an old quarry, near Shanghai.
Images credit Shimao Wonderland Hotel
Shimao Wonderland Hotel, will have 380 rooms in 19 floors and some of them below the surface of the formed lake.
The project will be environmentally friendly, featuring geothermal energy, a green roof, and solar panels.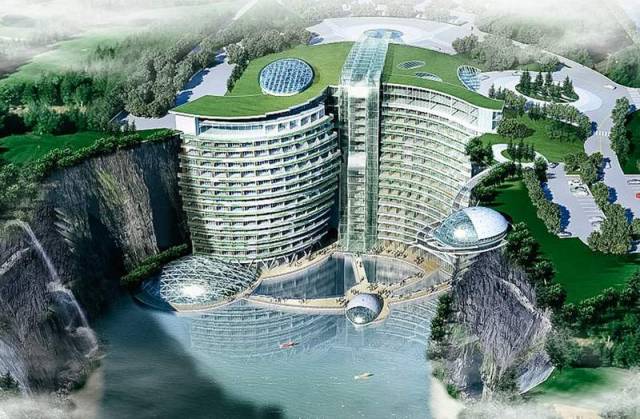 Shanghai Shimao Wonderland Intercontinental Hotel is located in the western suburbs of Shanghai City – Songjiang District.

The rocks, cliffs and water within the quarry pit resemble the miniature of the greater "Jiufeng sanmao." The quarry pit is approximately 100m deep, 240m long and 160m wide and forms an inner lake within the pit. A future five star hotel estimated to be completed in 2015 is currently under construction like a shining crystal growing from the quarry stone.

The landscape of the hotel is divided into two parts – the ground level and the open water in the bottom of the pit. The design of the ground level uses lush and mature planting to recreate a picturesque landscape. In addition, a walkway along the perimeter of the quarry will provide guests a closer appreciation of the "forest, mist, water and stone" than viewing from hotel balconies. Cascading water cliff walk and lake-side sunken tea house create intimate experience immersing people in nature.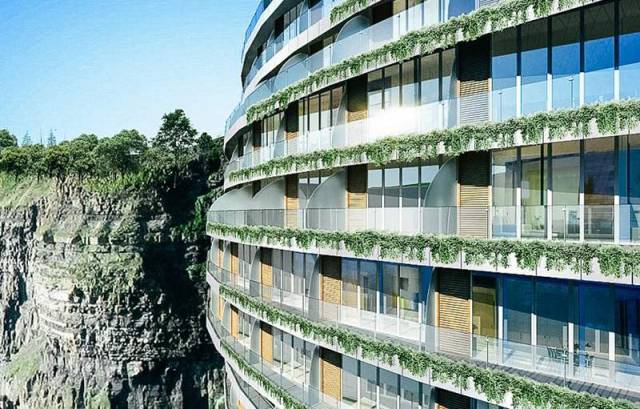 via uncrate