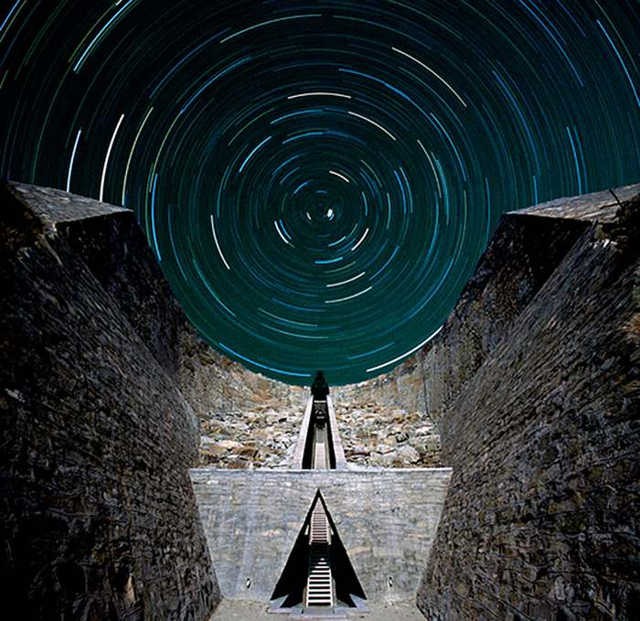 Star Axis naked eye Observatory located near Chaco park, New Mexico, a masterpiece created on 1976 by artist Charles Ross.
Top image credit Landlight Foundation
Star Axis by Charles Ross, is an 'earth/star sculpture', an observatory constructed with the geometry of the stars, earth-to-star alignments built to human scale.
Precisely aligned with Earth's axis, can offer to visitors an 'intimate experience' of how the earth's environment extends into the space of the stars.
This architectonic earthwork has five main elements. The Solar Pyramid marks the daily and seasonal movements of the sun across the Shadow Field. From inside the Hour Chamber you can view one hour of Earth's rotation, and from inside the Equatorial Chamber you can observe the stars that travel directly above the equator.
via designboom
source Star Axis