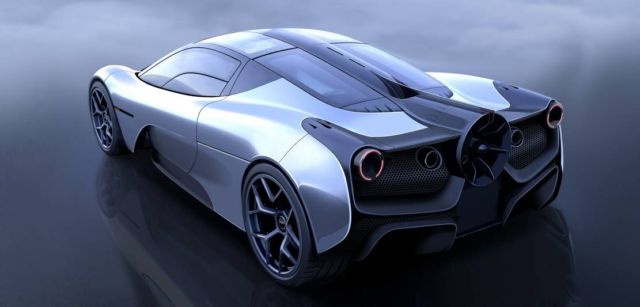 Gordon Murray Automotive partners with Racing Point Formula One team to ensure T.50 supercar has most advanced aerodynamics ever.
According to Professor Gordon Murray, the driver-focused new model will have the most advanced and most effective aerodynamics ever seen on a road car.
In addition to utilising the race team's advanced rolling-road wind tunnel at its Silverstone (UK) headquarters, GMA will gain insight and expertise from Racing Point's highly-experienced engineers.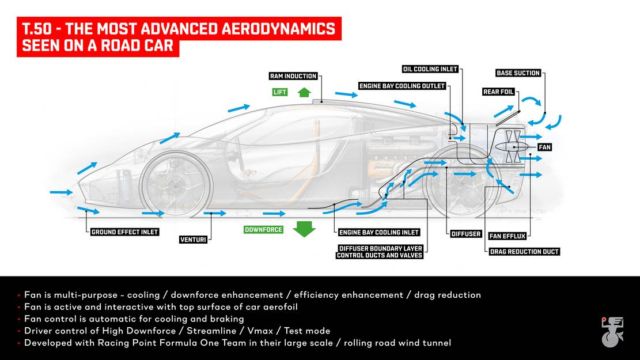 The announcement comes as GMA reveals the first official image of the T.50 supercar ahead of its global unveiling – set for May 2020. The rendering shows the purity and drama of the T.50, which has been penned by Professor Gordon Murray and the design team at Gordon Murray Design.
Contrasting with the clean lines of the T.50 body, perhaps the most notable feature of the exterior is the rear-end, which is dominated by a 400mm ground-effect fan – part of a unique airflow management system. Coupled with active underbody aerodynamics and dynamic rear aerofoils, the revolutionary aero system enables the T.50 to achieve considerably more aerodynamic performance and control than a conventional ground-effect supercar contributing to an unrivalled driving experience.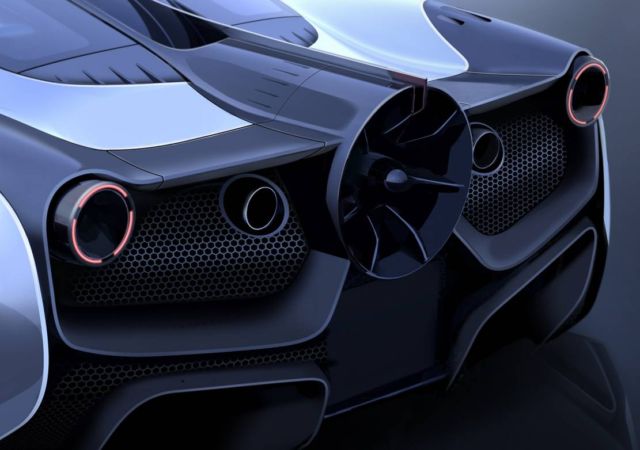 Images credit Gordon Murray
source Gordon Murray