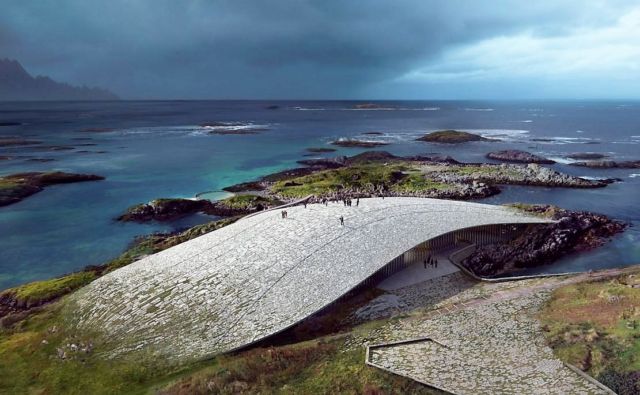 The Whale is a new attraction center to be located 300 kilometers North of the Arctic circle in Norway.
Danish architecture studio Dorte Mandrup won an international competition to design 'The whale.'
"The Whale is a world class attraction celebrating whales and their relationship with man through science and art."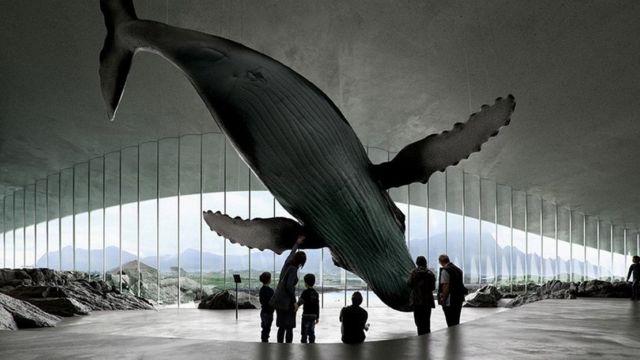 Our mission: "To create awareness and inspire learning and conservation of whales and their environment through an unforgettable and extraordinary experience."
300 km North of the Arctic Circle, on the tip of the island Andøya lies Andenes. A small town located amid dramatic landscapes – both above and below the ocean's surface.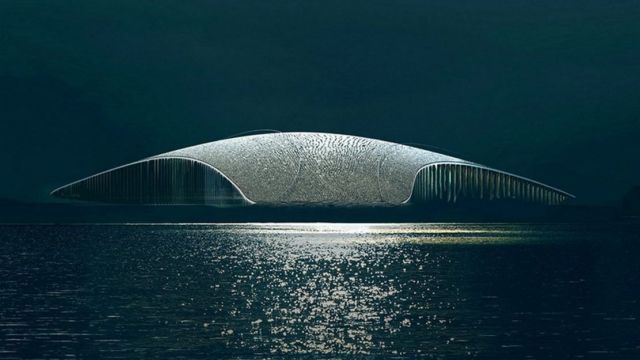 Just a few sea miles from shore a deep-sea valley unfolds. It is frequently visited by migrating whales, making Andenes one of the best places in the world to see this fabled animal up-close.
The new Arctic attraction, The Whale, tells the story of the big inhabitants of this underwater world, rising as a soft hill on the rocky shore– as if a giant had lifted a thin layer of the crust of the earth and created a cavity underneath.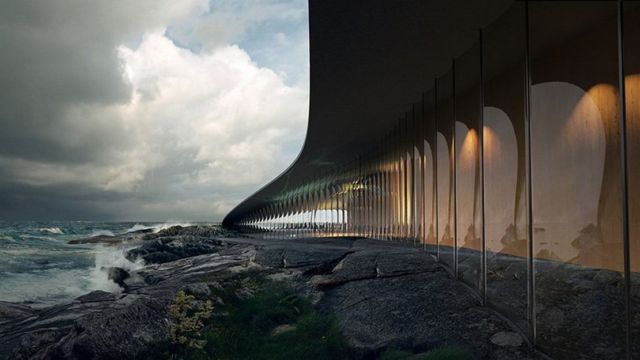 CEO Børre Berglund, explains:
"The whale is not a traditional museum of natural history, nor is it a conventional art museum or nature center. It is not a research facility or an educational institution. Instead, it seeks to combine the best of these places, and merge it into something entirely new."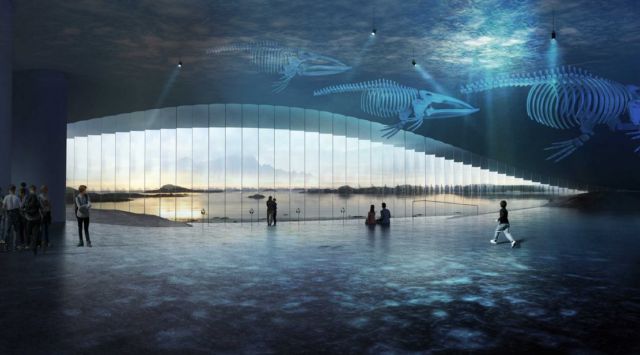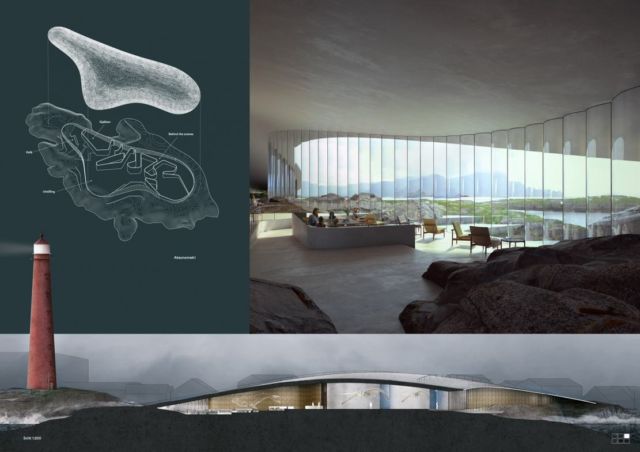 Images credit Dorte Mandrup
source The Whale