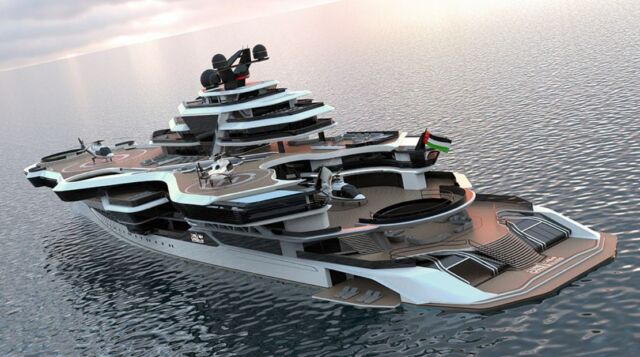 Enzo Manca
The UAE One 459-foot megayacht concept inspired by the US aircraft carriers, is designed to be the flagship of the United Arab Emirates (UAE).
The UAE One feature:
Length 140 meters, width 28 meters, height 40 meters, 9 decks.
14 Mini apartments, 5 Super suites, 8 Master cabins, 3 Meeting rooms, and 35 cabins for about 65 crew.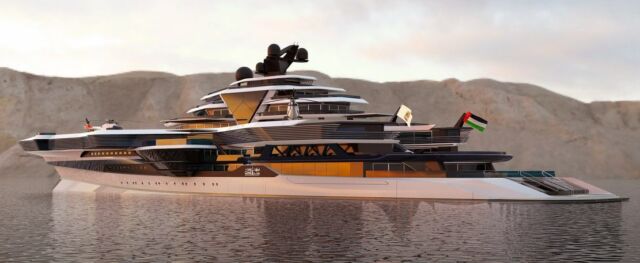 Enzo Manca
2 heliports of which a maxi heliport for helicopters of over 17m, 1 hangar for sheltering the presidential helicopter, 1 internal mini-port, also containing a submarine.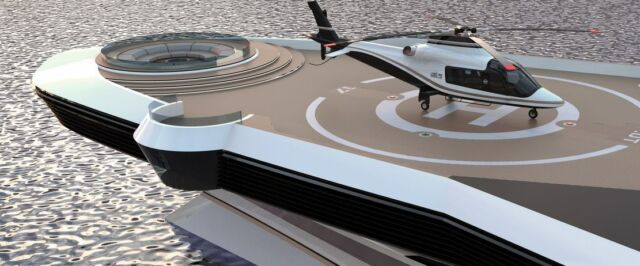 Enzo Manca
On the 2800 square meters main deck is a transversal swimming pool, gym, wellness center, and SPA.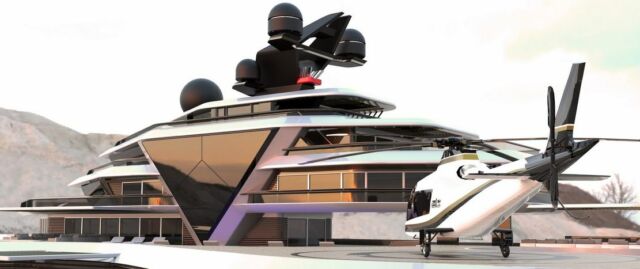 Enzo Manca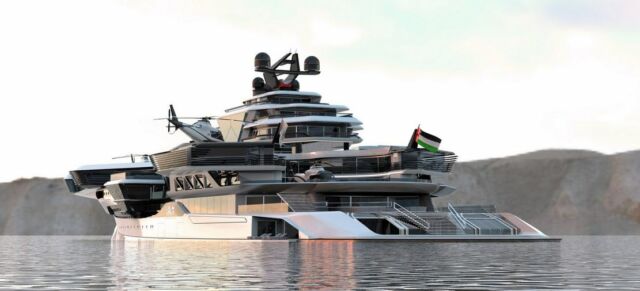 Enzo Manca
source Enzo Manca