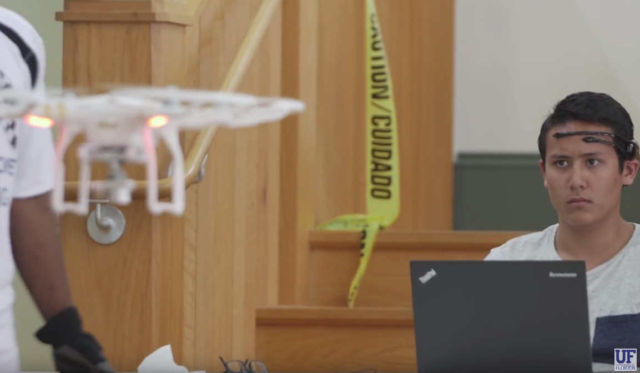 The University of Florida has held the world's first brain-controlled drone race.
Researchers from the University of Florida hope this competition will inspire others to continue to build upon brain computer interface technology that could be used in our everyday lives.
A competition of one's cognitive ability and mental endurance requiring competitors to out-focus an opponent in a drone drag race fueled by electrical signals emitted from the brain.
source Brain Drone Race