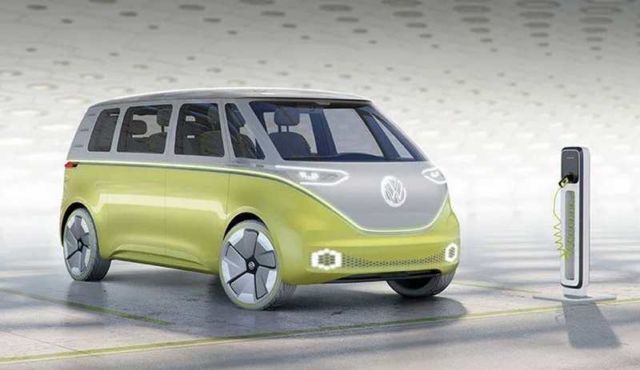 Volkswagen unveiled an electric self-driving, ID Buzz Microbus concept with 270 miles range.
Volkswagen just unveiled an electric ID Buzz Microbus concept at the Detroit Auto Show on Monday.
Frank Welsch, a member of the company's board of management for development, said:
"The ID Buzz stands for the new Volkswagen – modern, positive, emotional, future-orientated. By 2025, we want to sell one million electric cars per year, making e-mobility the new trademark of Volkswagen."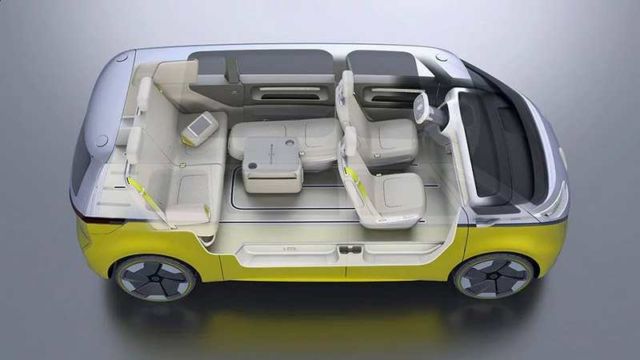 All-electric driving range of up to 270 miles, comparable to gasoline engined cars
Maximum flexibility: I.D. electric drive system allows seating for up to eight and two luggage compartments
Focus on people: in the fully autonomous "I.D. Pilot" driving mode, the driver's seat can be turned 180 degrees to face the rear
Traction for any terrain: electric all-wheel drive with two motors and 369 horsepower
Head-up display projects information via augmented reality
Vehicle features fully autonomous driving capability
Flexible center console with tablet display and Beats® Bluetooth® loudspeakers can be used outside the vehicle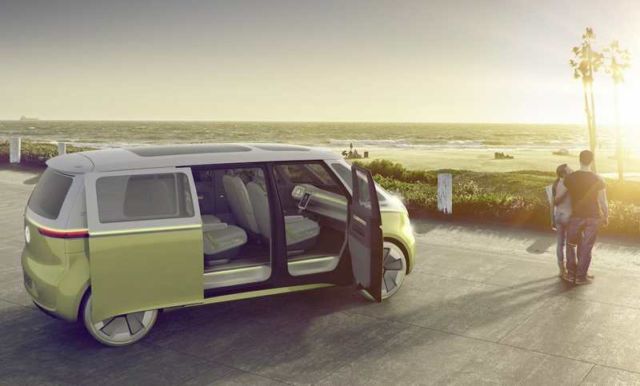 The era of electric mobility has begun, and Volkswagen will be shaping it with the I.D. BUZZ concept presented at the North American International Auto Show in Detroit. A Microbus for a new era, the electric concept forges links between the origins of the Volkswagen brand and its electrifying future. The I.D. BUZZ, like the compact I.D. presented at the Paris Motor Show, is another new Volkswagen vehicle that gives compelling design to electric mobility and reflects a transformation of the brand and its models.
Dr. Herbert Diess, Chairman of the Board of Management for the Volkswagen brand, says: "The Volkswagen brand's big electric offensive begins in the year 2020 with a completely new vehicle architecture. That is when we will be launching an entirely new generation of fully connected, all-electric vehicles to the market. By 2025 we want to be selling one million of these vehicles annually. We are making electric mobility the new trademark of Volkswagen."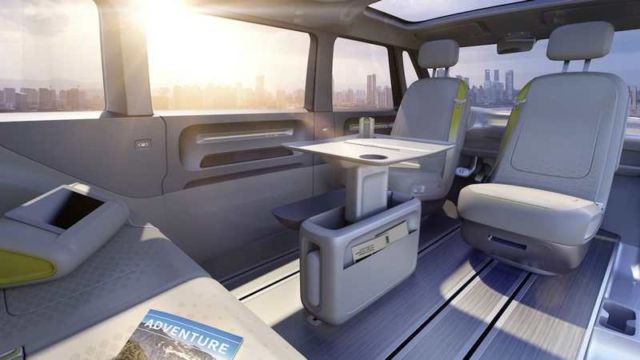 The I.D. BUZZ zero-emissions vehicle conceptually follows the new Volkswagen brand strategy. Its claim is: "We make the future real." Four fields of innovation form the basis for this strategy:
Smart Sustainability—Volkswagen is advancing the development of innovative high-volume electric car models
Automated Driving—Volkswagen will make cars even safer and more comfortable by means of autonomous driving
Intuitive Usability—Volkswagen is focusing on cars that are intuitive to operate and feature new display and control concepts
Connected Community—In the future, Volkswagen will interconnect humans, cars and the environment with a Volkswagen user identity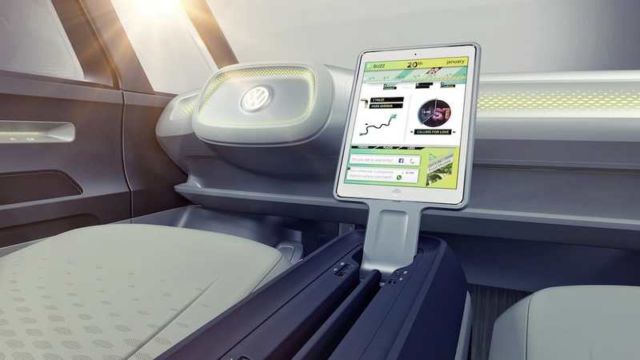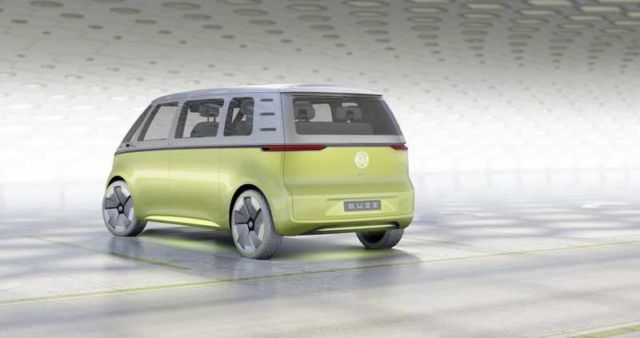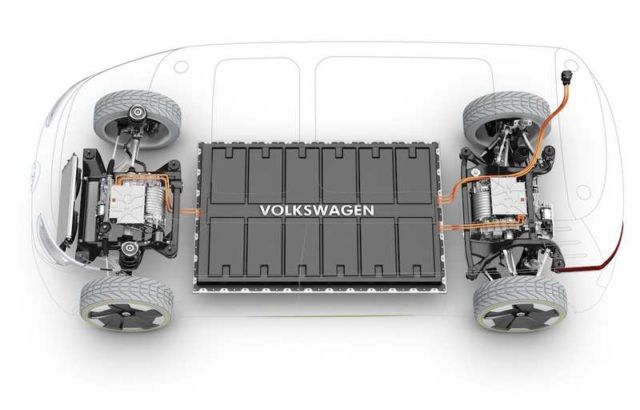 Images credit: VW
via Business Insider
source Volkswagen