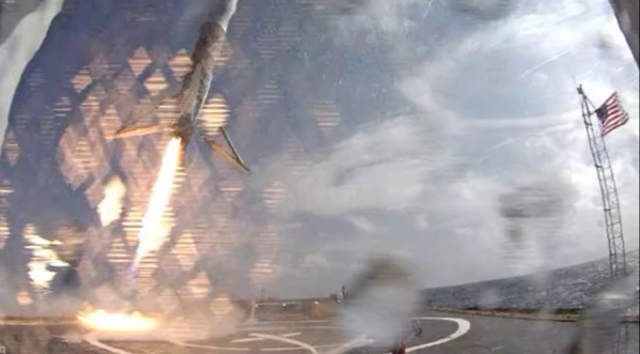 SpaceX is going to try, for the third time, to land the first stage of its Falcon 9 rocket on the remote Just Read The Instructions drone ship, beginning at 4:10pm EDT.
UPDATE: Falcon 9 hit target, but tipped over.
Image via @elonmusk on Twitter
SpaceX founder Elon Musk, said:
"Looks like Falcon landed fine, but excess lateral velocity caused it to tip over post landing."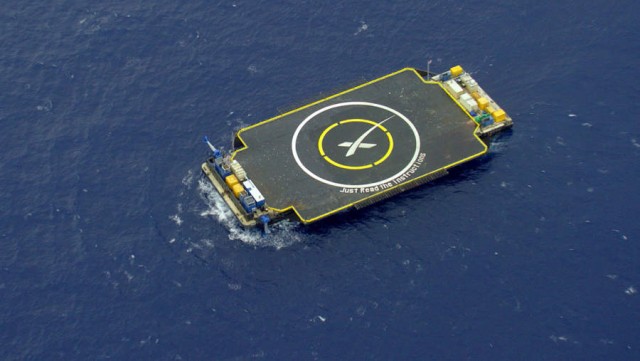 Broadcast live streaming video on Ustream
The SpaceX robotic Dragon capsule is carrying near 2 tons of equipment, including an espresso maker, called the ISSpresso.
If successful, it will prove that affordable, reusable rockets are possible:
Elon Musk said: "reuse rockets just like airplanes, the cost of access to space will be reduced by as much as a factor of a hundred."
source SpaceX