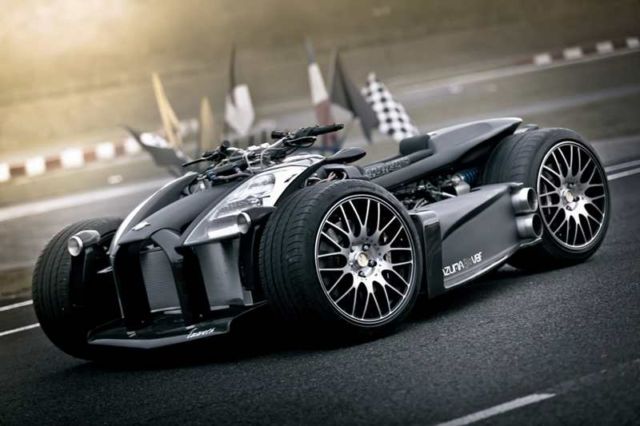 The Wazuma V8F is a monster quad-bike with a 250 hp Ferrari engine.
The Lazareth Wazuma V8F is powered by a Ferrari 3.0L V8 coupled to a BMW M3 sequential gearbox, produces 250 hp for a total weight of 500 kg.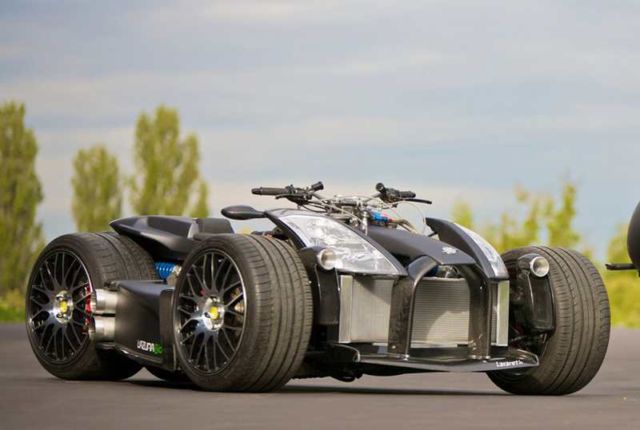 It has twin wheels at the rear, and was designed to be as simple and efficient as possible.
The engine was modified to incorporate two Yamaha R1 injection ramps. The whole engine management is programmable thanks to a Sybelle.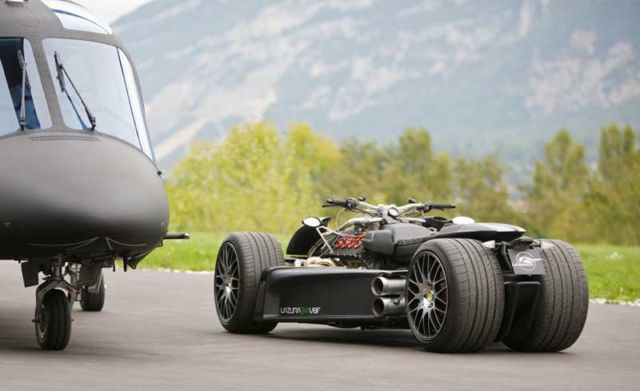 The control of the gearbox has also been completely revised, and the selection is done with two buttons on the handlebars.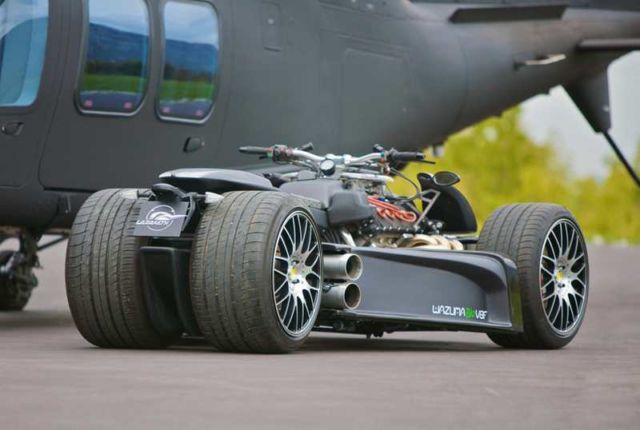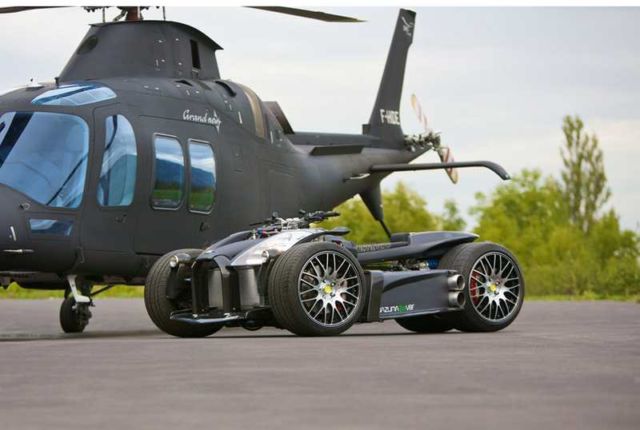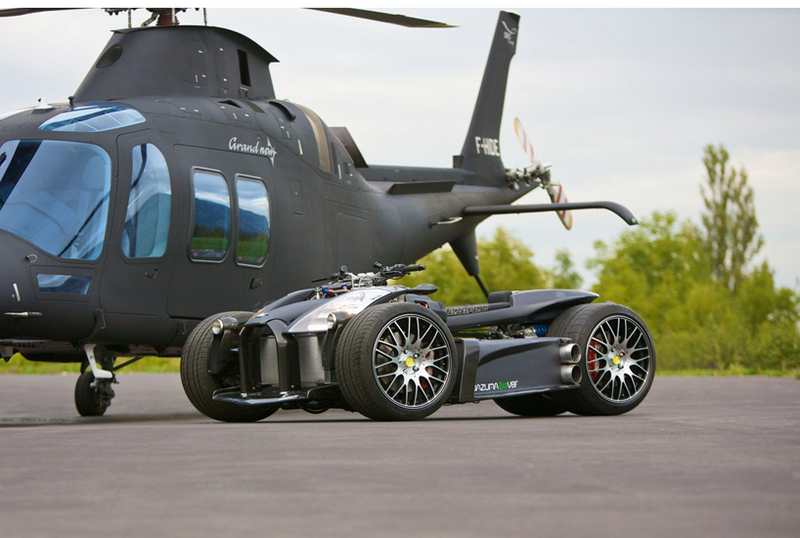 via designboom
source Lazareth