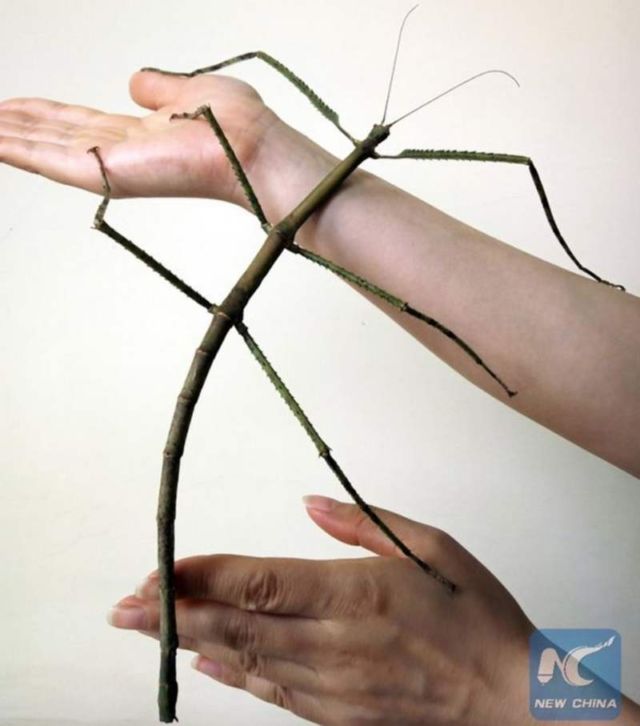 World's longest bug, a new species of stick insect in southern China, is two feet long!
The new species of stick insect dubbed Phryganistria chinensis Zhao, has been declared the world's longest bug, at 62.4 centimeters, extending the record previously belonged to Malaysian stick insect Phoebaeticus chani, by about 6 centimeters.
Above image credit Credit Xinhua
Zhao Li, of the Insect Museum of West China, He finally spotted the insect after 4 years of searching on a mountain in the Guangxi Zhuang region.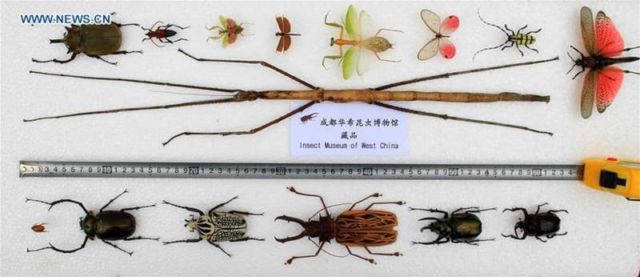 Phryganistria chinensis Zhao, compared in size with other lesser insects.   Credit Xinhua
World's longest insect, this species grows to a total length of 624 mm, found in S China's Guangxi @NHM_London pic.twitter.com/B5rQmRj44S

— China Xinhua News (@XHNews) May 5, 2016
via popsci