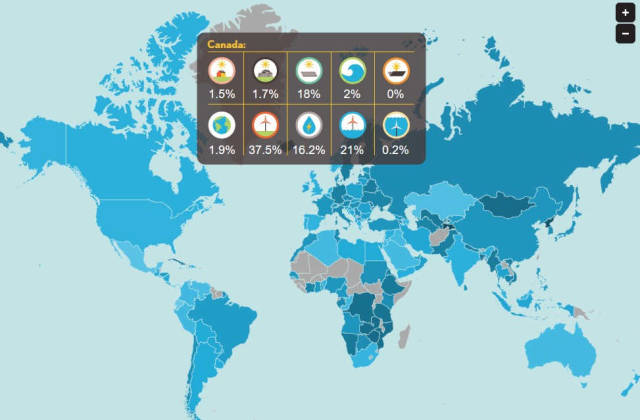 New studies suggest that the world could run entirely by wind, solar and hydro power, by 2050.
According to studies conducted by MIT, the Atmosphere/Energy Program at Stanford University, and the University of California, we can fully get rid of fossil fuels, and it's only a matter off political will.
The study by Stanford and UC, analyzes the energy maps for 139 countries, to calculate how much energy they would each need.
The study by MIT, Energy Initiative's "Future of" series, have shed light on a range of complex and important issues involving energy and the environment.
The study examines the current state of U.S. solar electricity generation, the several technological approaches that have been and could be followed to convert sunlight to electricity, and the market and policy environments the solar industry has faced. Our objective is to assess solar energy's current and potential competitive position and to identify changes in U.S. government policies that could more efficiently and effectively support the industry's robust, long-term growth.
Hover over the map to see future projected energy mix. Click to launch an interactive experience showcasing the benefits of a transition to 100% clean, renewable energy.
sources MIT,  Atmosphere/Energy Program at Stanford University,  University of California