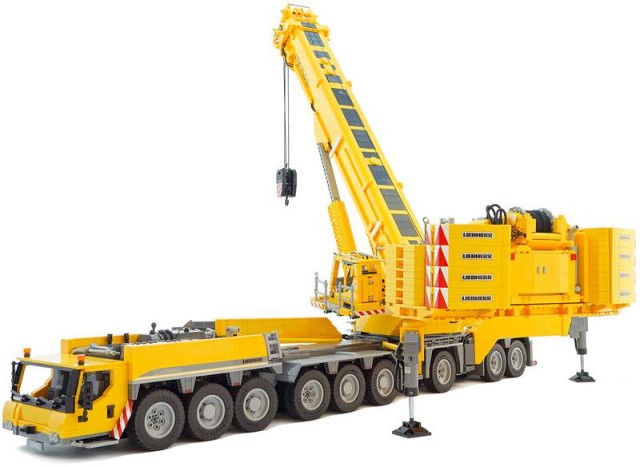 This amazing Lego Mobile 1:23.5 scale version of 18-wheel Liebherr LTM 1750-9.1 crane, its fully drivable and fully functional.
The Lego remote controlled model of the Mobile Crane comes from Flickr builder Dawid Szmandra.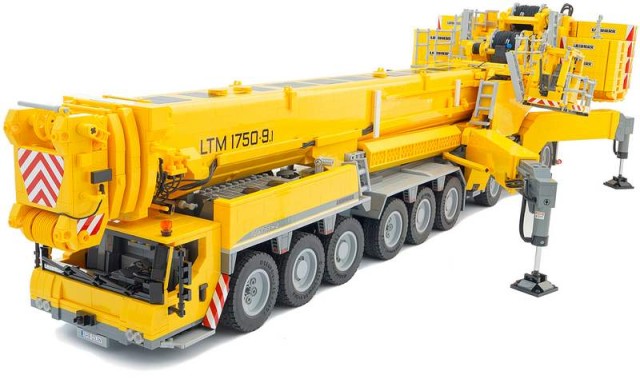 He utilizes LEGO's Power Functions system and 11 Lego motors for a wide range of different movements, including boom elevation, drive, steering, rotation, winching and more.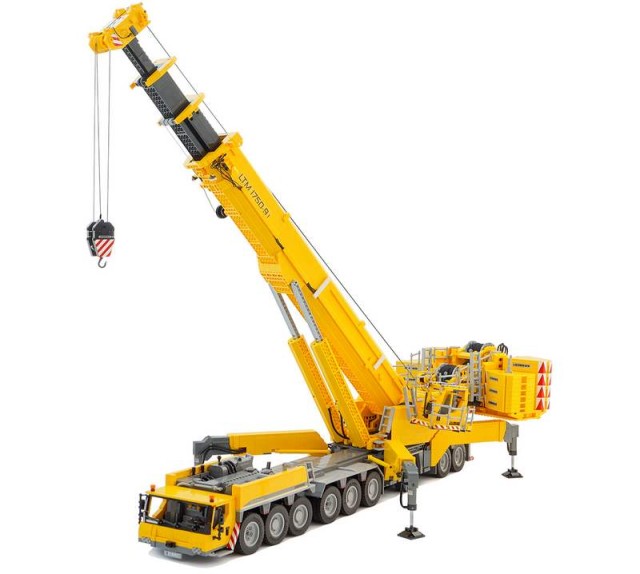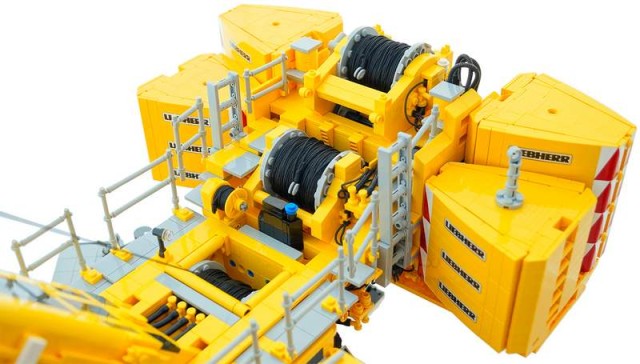 via lego.gizmodo