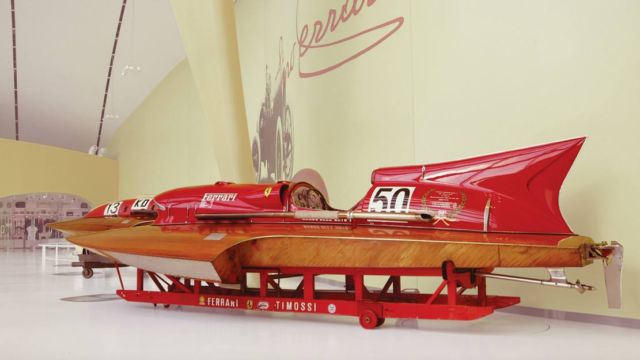 Ferrari powered this powerful Hydroplane back in the 1950s, to break the World Speed Record on the water.
Achille Castoldi, a racing champion, proposed such a boat to the one and only Enzo Ferrari who agreed to help him in the endeavor.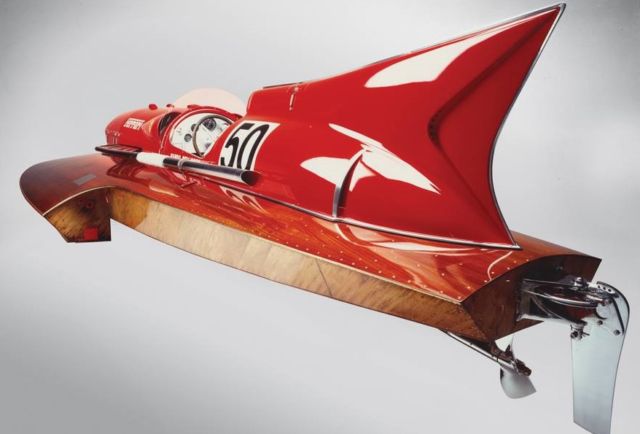 Arno XI was built to shatter the speed record in the 800-kg class. Achille Castoldi had been setting records on the water since 1940. To achieve the speed record, he commissioned Cantieri Timossi to build a 3-point hydroplane from hardwood, covered in a mahogany veneer. When Enzo heard he had painted the upper body in Ferrari Red, the Scuderia F1 team was sent to lend their expertise. This culminated in a world record in the flying kilometer: 150.49 mph, which still stands to this day.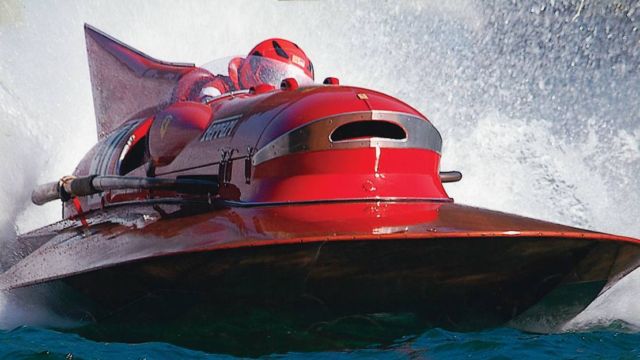 Initially, Castoldi had planned to use a Ferrari engine, so he purchased a 4.5L V12. It was identical to the 385 horsepower "Lampredi" engine used in the Ferrari 375. Once Enzo realized he was going for the record, he sent his Chief Engineer along with a race-prepped Grand Prix engine. Stefano Meazza and a few of the Scuderia team members realized they needed more power.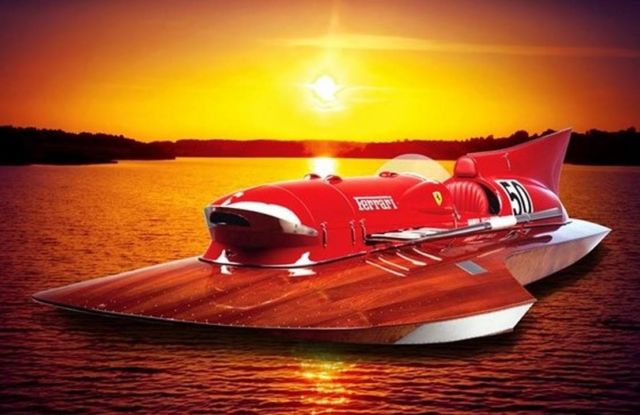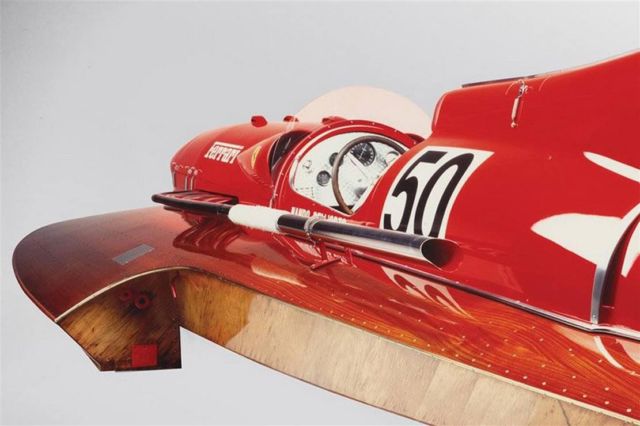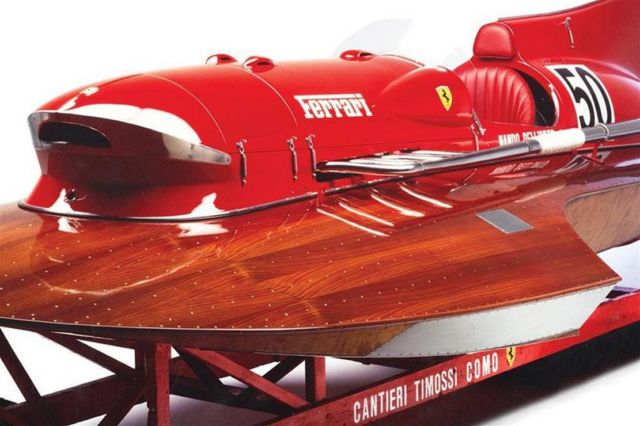 All images credit DuPont Registry
source DuPont Registry