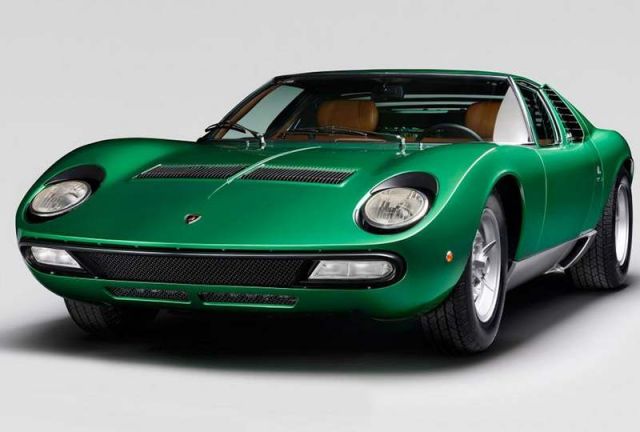 The Lamborghini Miura SV unveiled at the 1971 Geneva Motor Show, considered by a lot of people as forerunner of modern super sports models.
The original Lamborghini Miura SV shown at Geneva motor show in 1971 has been the subject of more than a year's restoration by Lamborghini PoloStorico, and presented as a finished project at the Amelia Island concours event (USA) from 10 to 13 March.
Images credit Lamborghini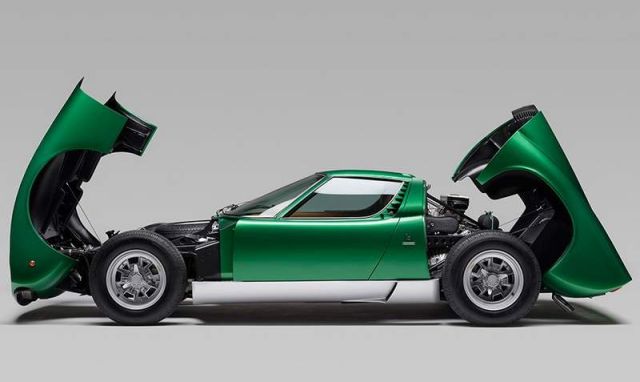 The Lamborghini Miura SV (Super Veloce), chassis #4846, was the pre-production model for subsequent Miura SV production. Unveiled at the 1971 Geneva motor show on Bertone's stand (while Lamborghini showed its new Countach), the car was truly a one-off, carrying over parts from the previous Miura S and introducing new features that would be seen on later SVs.
Lamborghini PoloStorico was appointed a year ago to fully restore chassis #4846 to its perfect original state.  The subject of exhaustive research, each detail of the Geneva show car has been respected rather than adopting later production SV parts.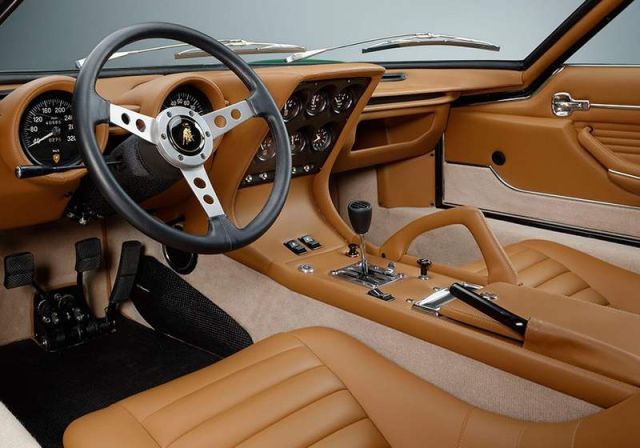 Enrico Maffeo, head of PoloStorico, said:
"This is a very important car, not only for its place in history as the Geneva show car and the forerunner of future Miura SV models built, but as the first completed project of Lamborghini PoloStorico. We are delighted to be able, with the consent of the owner, to show this car for the first time in its perfectly restored state, at the important Amelia Island event.
This is the year in which the Lamborghini Miura celebrates its fiftieth anniversary. This car not only illustrates the iconic appeal of the Miura, widely acknowledged as the forerunner of modern super sports models, but is also a perfect example of the expertise available in Lamborghini PoloStorico in providing the most authentic Lamborghini restorations."
via uncrate
source Lamborghini