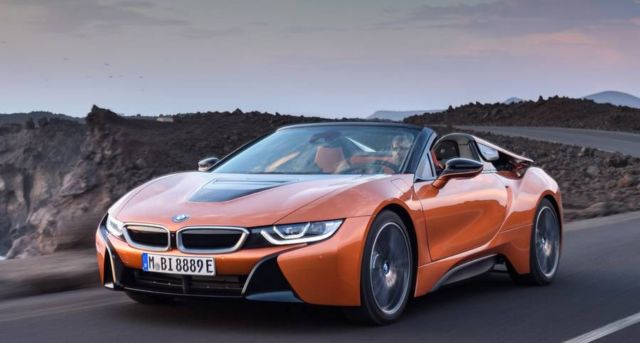 The 2019 model of BMW i8 Roadster hybrid sports car, will be unveiled at the 2017 LA Auto Show, on December 1.
The amazing open-top plug-in hybrid BMW i8 Roadster, is getting a few upgrades.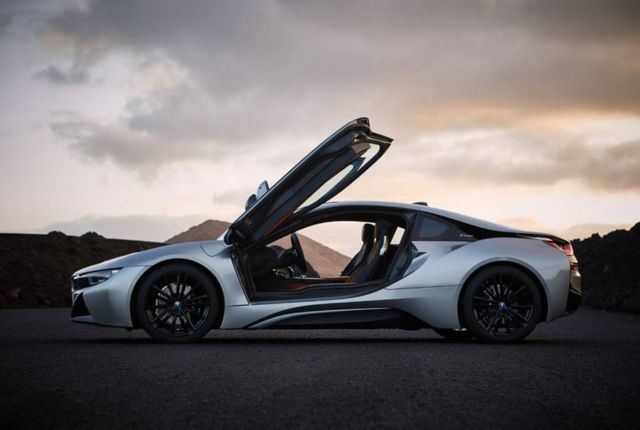 The new i8 in electric mode can hit 65 mph without using the petrol motor, at a range of 33 miles.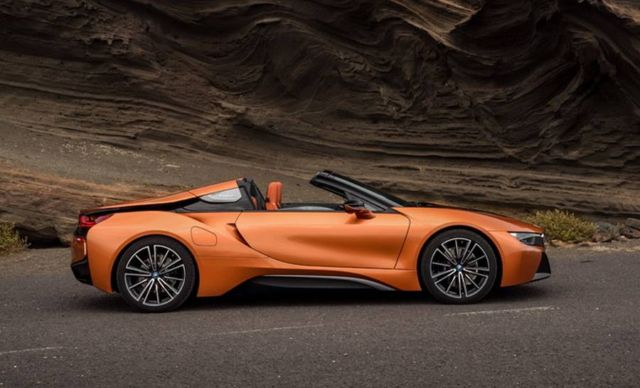 This is the first BMW convertible plug-in hybrid. The signature scissor doors, streamflow design, and rear air ducts befit a vehicle destined to be the future of free-spirited electric mobility.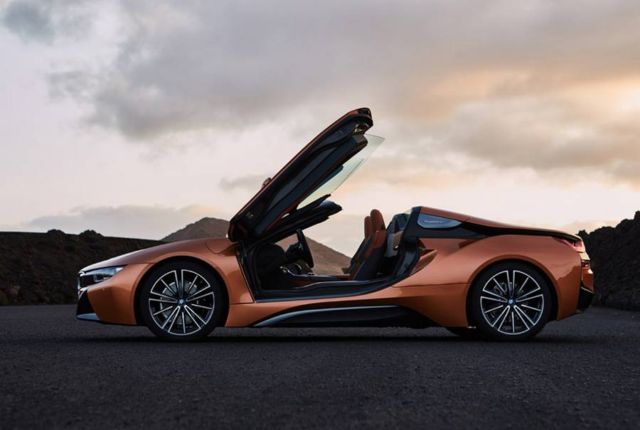 The sporty, intelligently-designed interior gives you plenty of room for freedom in a compact car. Exclusive new E-Copper natural leather upholstery with textile accents and roadster badging boldly proclaims the enduring spirit of individuality.