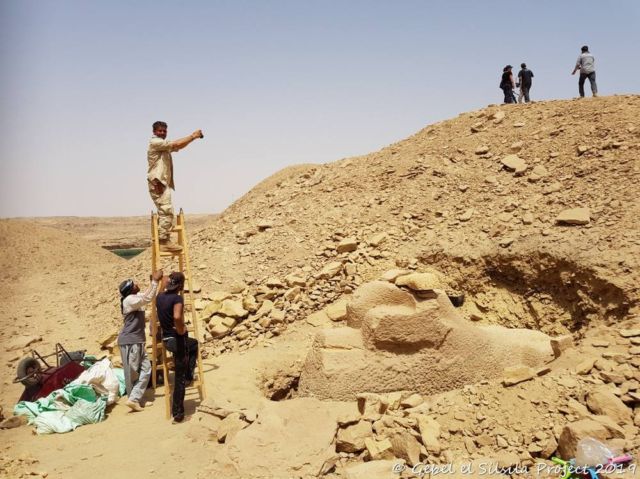 New Kingdom workshop and 3,000-year-old ram-headed sphinxes excavated in Gebel el-Silsila.
The Swedish-Egyptian team behind the discovery found a New Kingdom sandstone workshop and several sculptures during their excavations.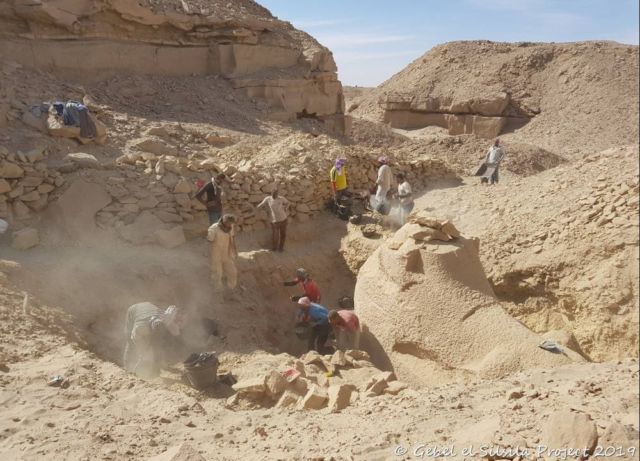 Included in the finds, a large criosphinx (ram-headed sphinx) was discovered under several meters of quarry spoil and debris, that only its head was visible before.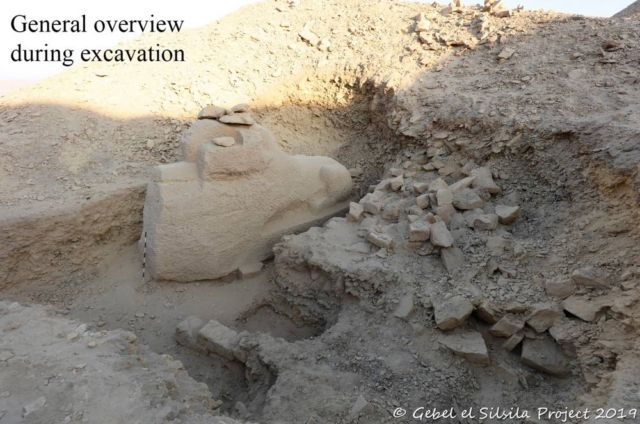 The ram-headed sphinx measures approximately 5 m long, 3.5 m high, and 1.5 m wide, and was carved in a style comparable with the criosphinxes to the south of Khonsu Temple at Karnak. Archaeological context suggests a date from Amenhotep III of the 18th Dynasty.
Images credit Gebel el Silsila Project
source Gebel el Silsila Project