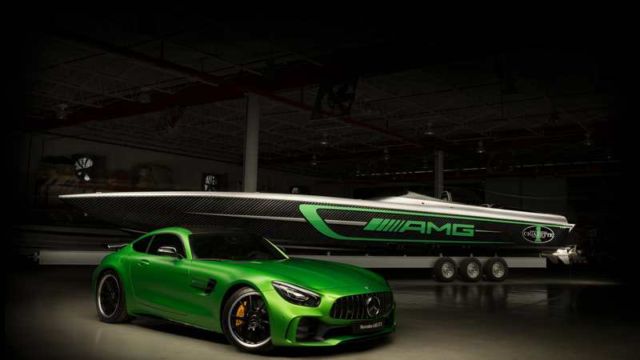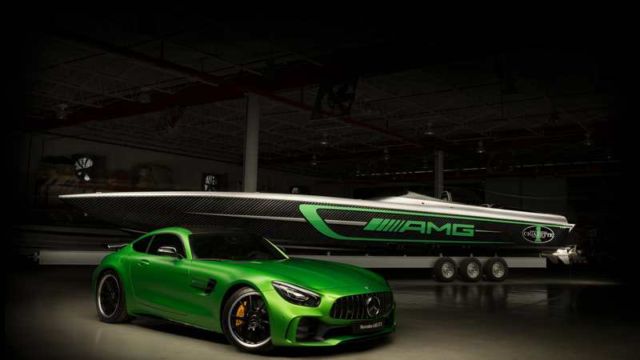 Mercedes–AMG and Cigarette Racing celebrate 10 years of collaboration by unveiling the stunning new 3,100-hp 2017 50′ Marauder AMG.
Mercedes-AMG and Cigarette Racing teamed up again this year to continue to set new benchmarks and push the limits of performance by presenting the Cigarette Racing Team 50′ Marauder AMG boat inspired by the breathtaking Mercedes-AMG GT R. The two legendary performance brands are proud to celebrate 10 years of collaboration with this awe-inspiring new boat unveiled today at the Miami International Boat Show.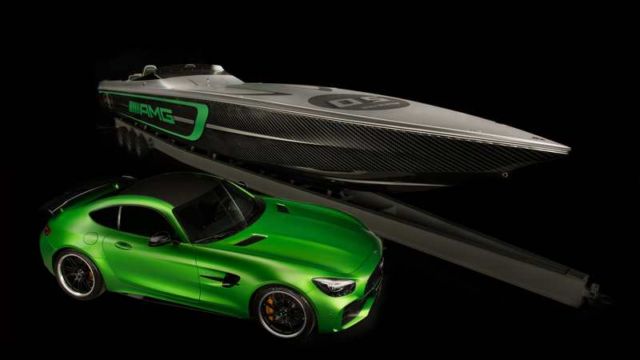 From the intelligent lightweight construction to the wealth of innovations, the Mercedes-AMG GT R and the 2017 50′ Marauder AMG are true pioneers in their respective segments, perfectly exemplifying the Mercedes-AMG core philosophy to deliver high-performance.
Designed for high-speed and further improved dynamics, carbon-fiber was employed extensively in the design of the 2017 50′ Marauder AMG to help shed more than 1,300 pounds. In addition, the deck, cockpit and consoles were developed using advanced laminate analysis techniques and are all constructed from carbon-fiber with foam core. The engine hatch is also completely carbon fiber, employing vacuum infusion technology for its construction. The sporty cabin layout is race-style, and even the electrical system has taken weight savings into consideration to maximize performance.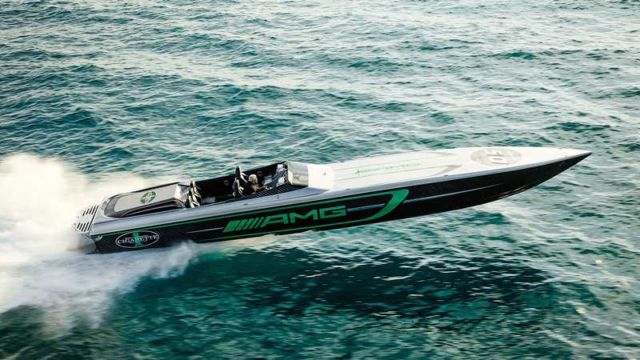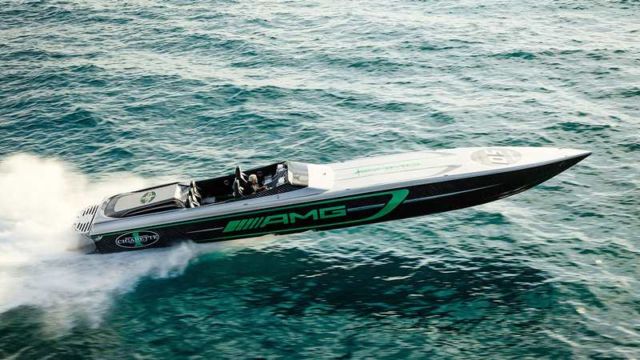 "Performance, perfection and passion are the values that unite Mercedes-AMG and Cigarette Racing. Based on these values, eight sensational special editions have been created during our successful ten years of collaboration, and the 2017 50′ Marauder AMG presented here is a particular highlight among these. The new Edition is thus a symbol for the ten-year partnership with Cigarette Racing as well as for Mercedes-AMG's 50th anniversary," says Tobias Moers, Chairman of the Board of Management of Mercedes AMG GmbH.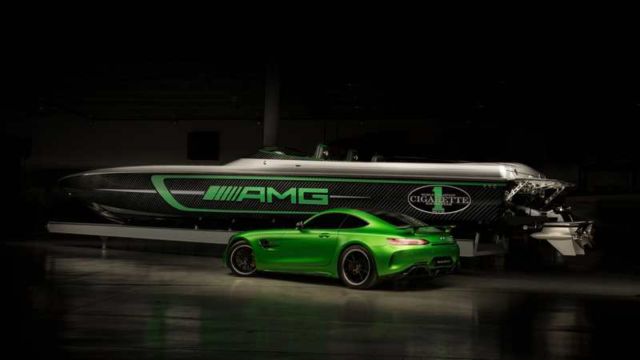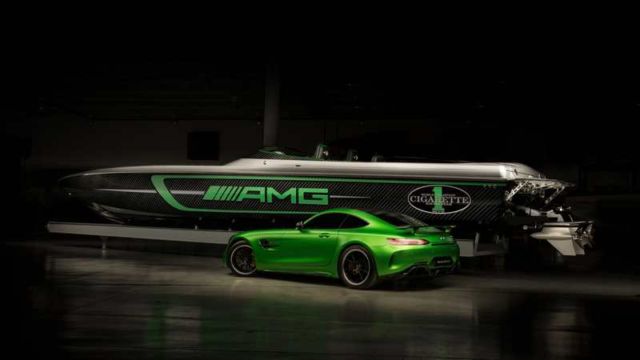 "The 2017 50′ Marauder AMG is a particularly striking result of our continued collaboration with the Cigarette Racing Team, and a fitting tribute to honor 10 years of working together," said Gorden Wagener, Chief Design Officer for Daimler AG. "One racing icon has inspired another, and we are proud to   continue  to  set  the  benchmark  and  seamlessly  combine  design  and performance both on land and on the sea."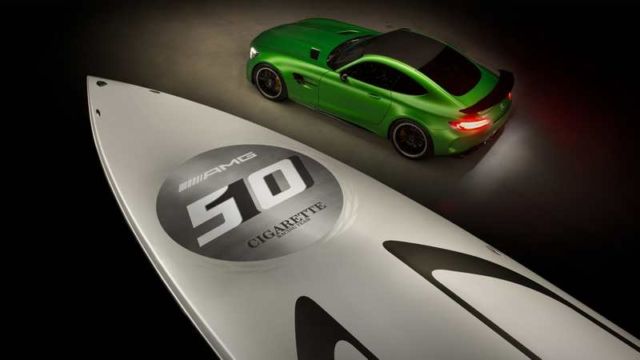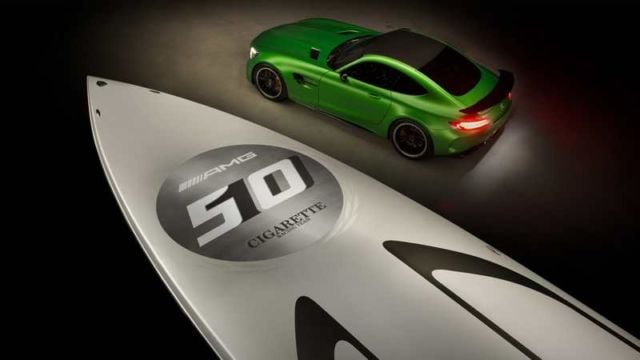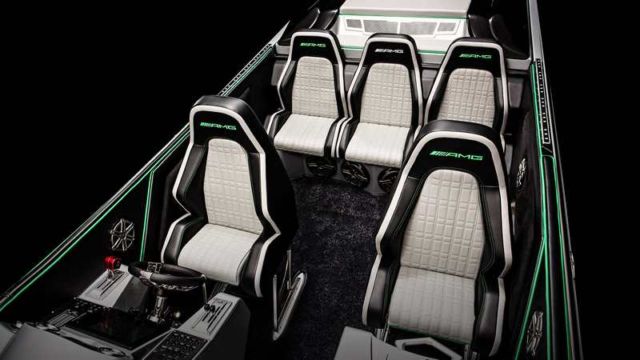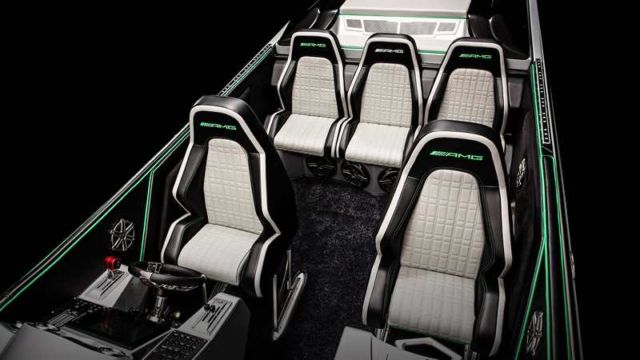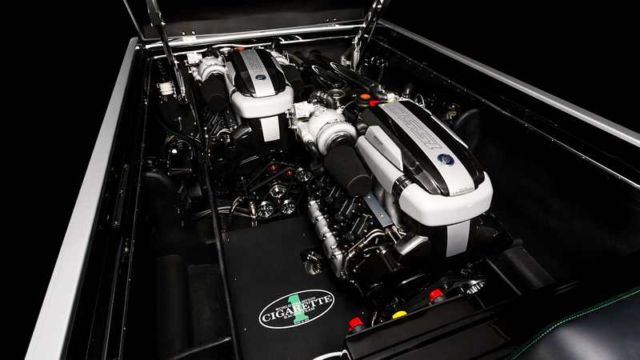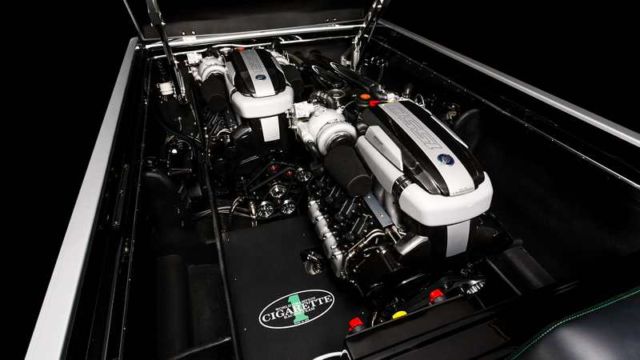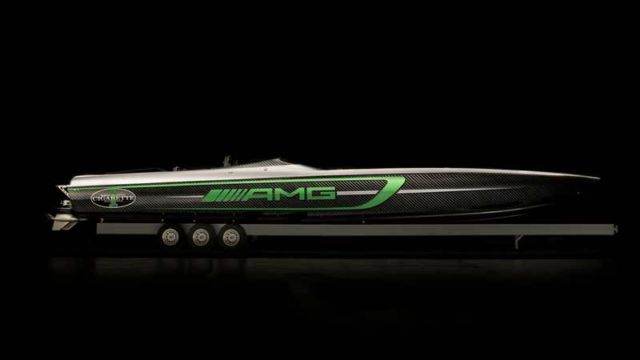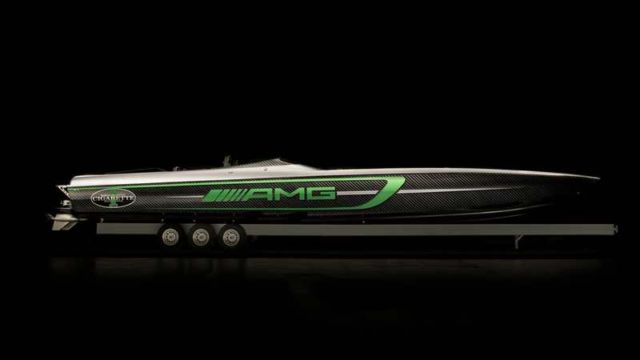 Images credit Mercedes-AMG
source Mercedes-AMG