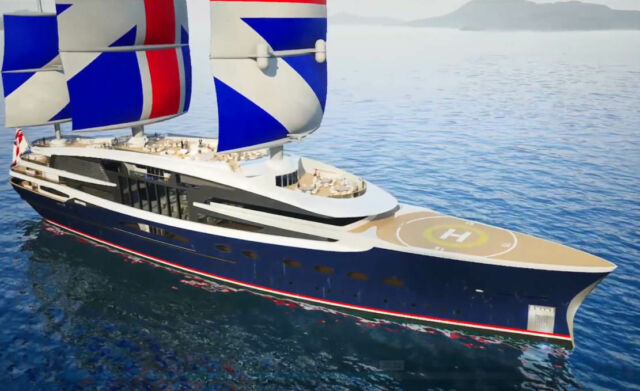 Gresham Yacht Design designed a 387-foot sailing boat concept to become the UK's National Flagship.
The National Flagship project is a very exciting proposition and would be an unmatched opportunity to demonstrate the best of British talent to the world.
It would be an opportunity to create a versatile and multifunctional vessel that could be used for official events and exhibitions alongside private meetings and dinners for government officials and dignitaries.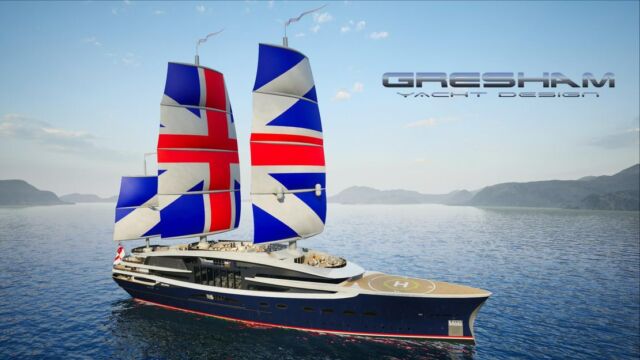 "This design incorporates a large double-height atrium with office and meeting room spaces for practical and official use when moored at home, abroad or at special events."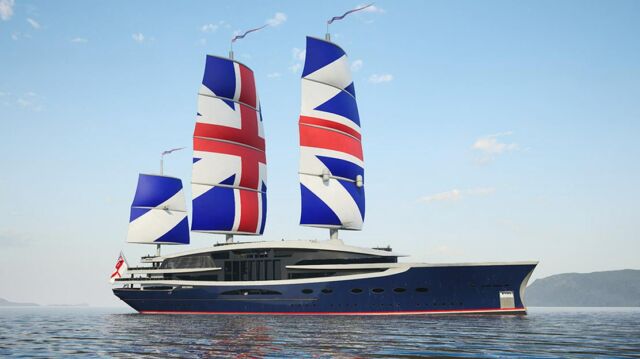 "The vision for the interior would be functional and engineered to be as environmentally conscious as possible, using wind and hybrid power for sailing."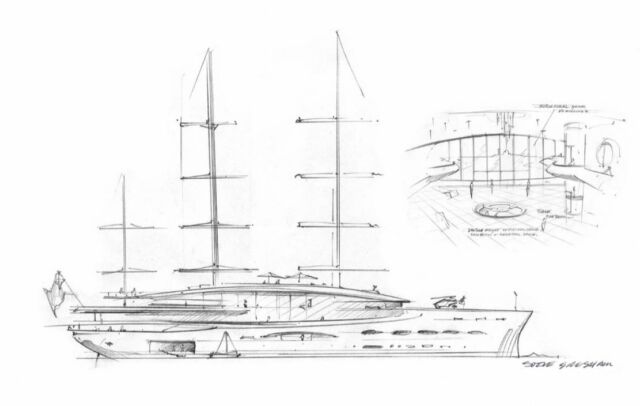 source Gresham Yacht Design