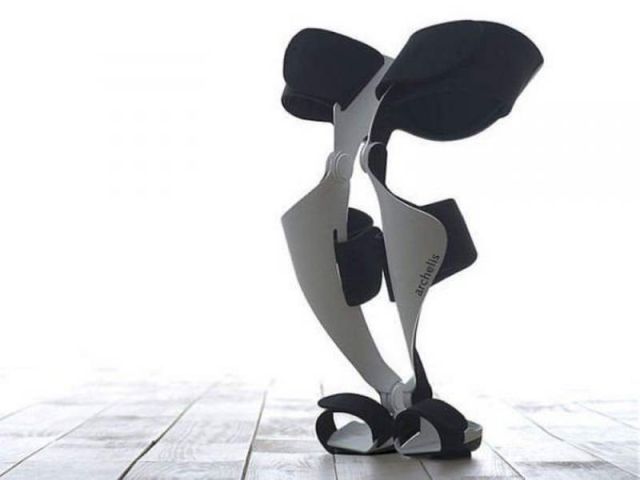 3D printed Archelis wearable chair, lets you sit while you're standing!   Watch the video…
Archelis doesn't even look like a chair, but more like a pair of leg braces, supporting your upper body and allow you to sit in a 'standing position.'
This new innovation can allow surgeons during long operations, to sit on the wearable chair by supporting the buttocks and legs.
Archelis is made entirely of carbon parts, which are flexible and comfortable for use over long periods of time.
The system does not require batteries or power to operate, it is also expected to appeal to people in other professions like factory workers, teaching, hospitality.
Developed by a team of Japanese researchers with the goal of supporting surgeons through large and complex procedures, is a wearable chair that provides support to your muscles when standing.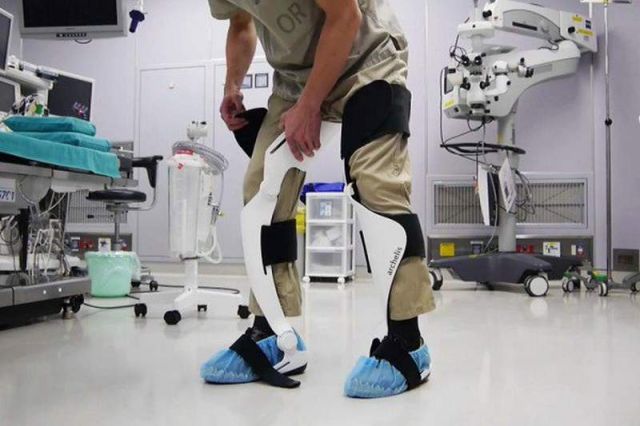 The team leader surgical professor Kabira Hiroshi from the Chiba Frontier Biomedical Engineering Center, who said it could make a huge difference in his procedures.
A specialist in laparoscopic surgery, a minimally invasive surgery that relies on accuracy, said:
"Being capable of 'walk-sitting' on Archelis relieves the burden on the muscles for a long time, and can be considered an improvement for a stable operation environment. As a sector relying on a half-sitting posture, we can definitely feel the potential of the Archelis."
via slashgear
source Archelis