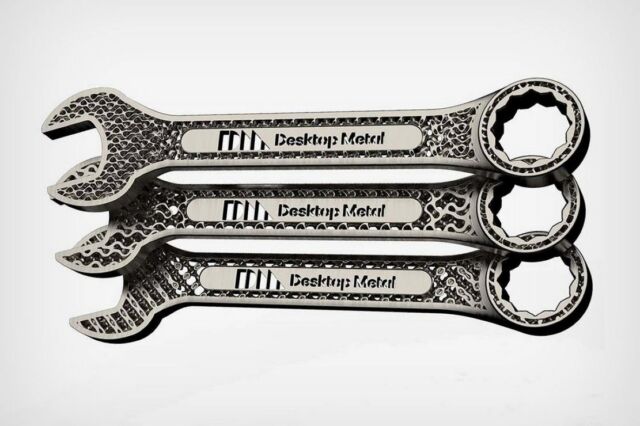 A 3D printing company has developed a workshop wrench that is claimed to have 100% of the strength of the traditionally manufactured ones, with just 70% of the material.
The wrench is made by Desktop Metal, a Massachusetts-based using 3D Studio System, which uses metal powder bound in a polymer binder that is extruded layer by layer to create a metal part.
The process allows for complex geometries and internal structures to be included in the design, like multiple holes and cavities, resulting in a more lightweight and efficient product. The wrench has undergone extensive testing and has been shown to meet or exceed industry standards for strength and durability.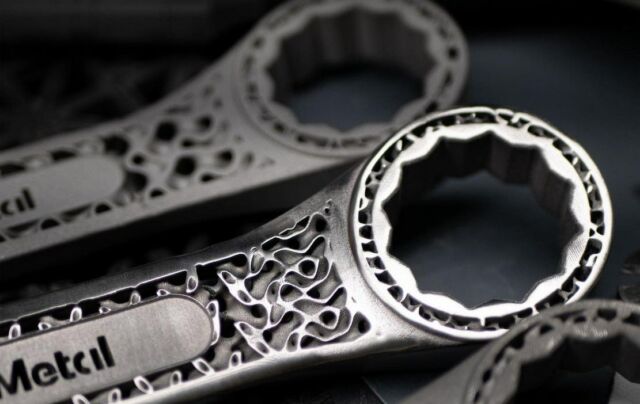 By quickly producing manufacturing tooling like jigs, fixtures and mold inserts, 3D printing helps shorten lead times and cost, allowing companies to move quickly from finished design to production.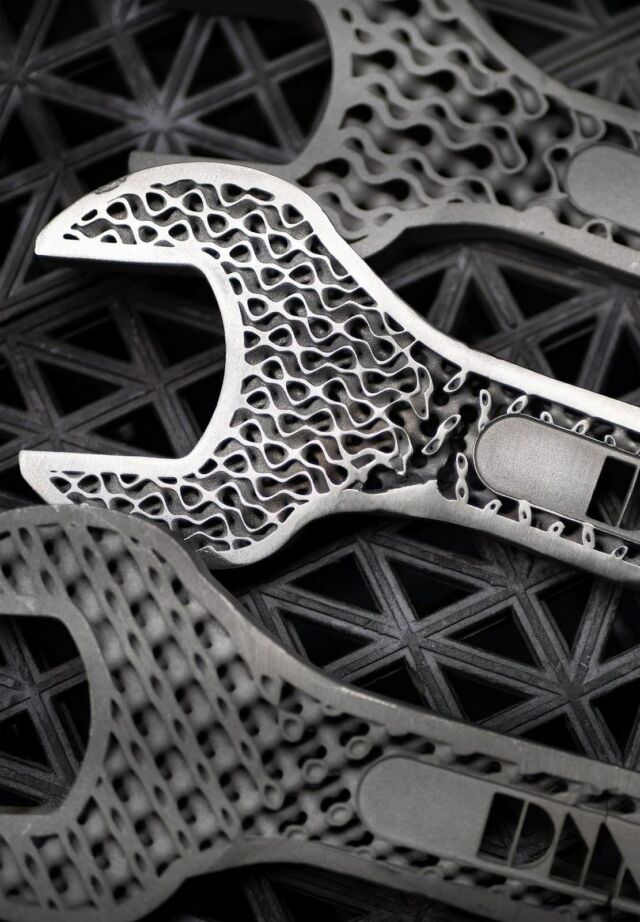 Images credit Desktop Metal