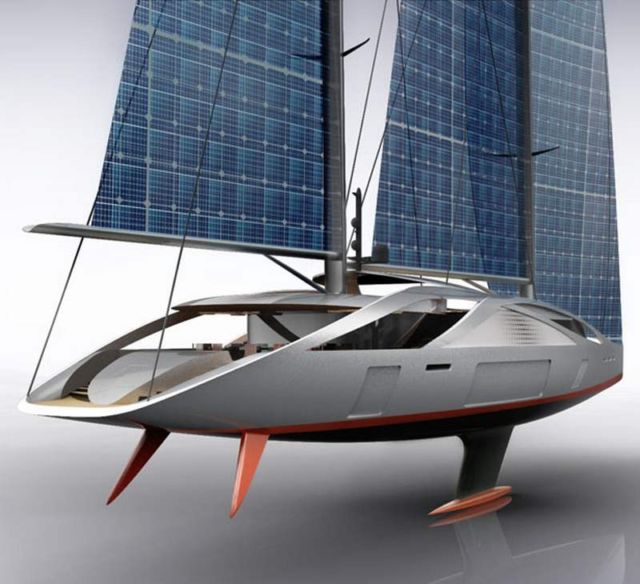 Aquila is a 50 meters conceptual sailing yacht, with solar sails.

Solar panel sail surface of the Aquila sailing yacht designed by Dani Santa Vives, is built thanks to new advantages of CIGS solar cells technology.
It's a flexible semiconductor material composed by Copper, Indium, Gallium and Selenium (CuInGaSe2).
Batteries to storage energy generated are located in the bulb.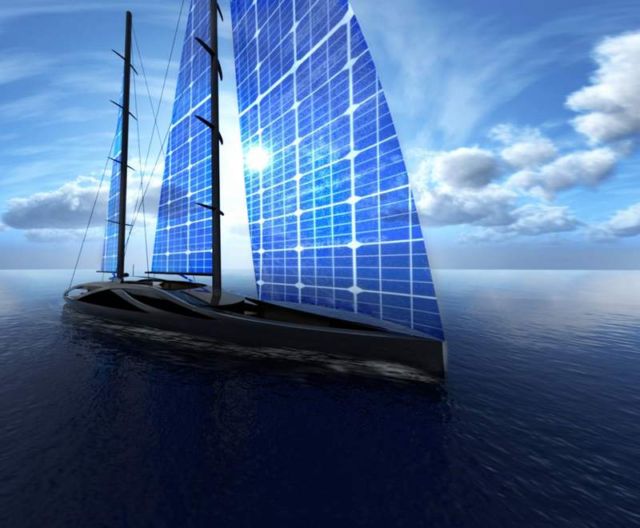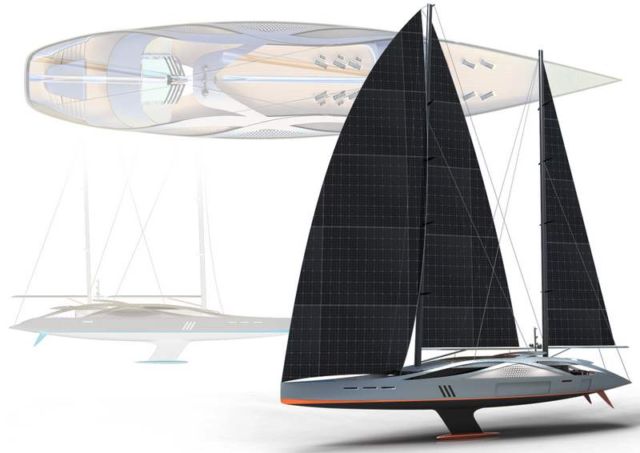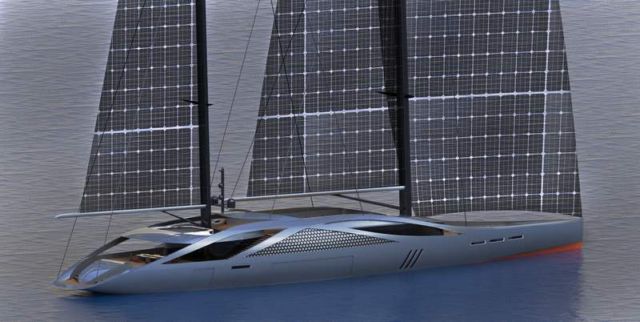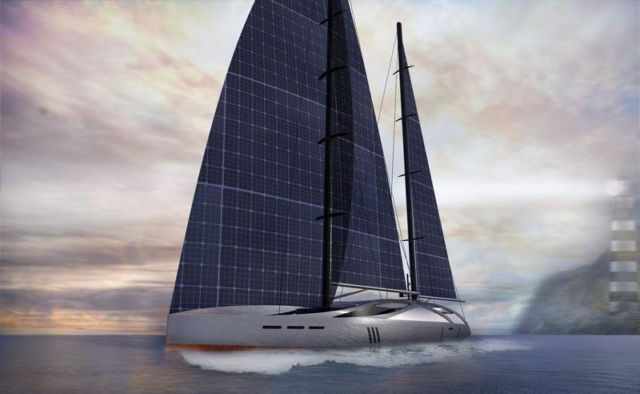 via Tuvie