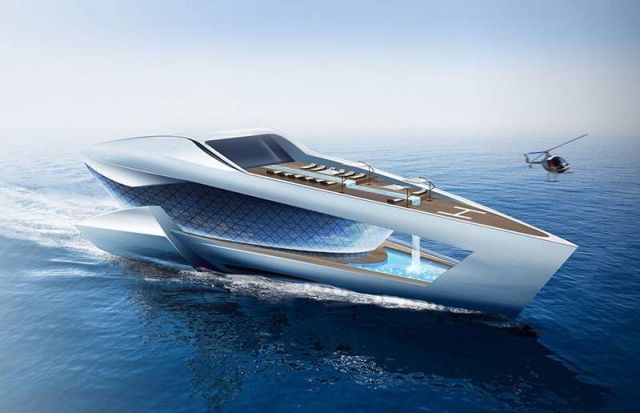 The 80m CF8 futuristic concept yacht, with strong outer shape and sharp design lines, that refer to sports cars.
The CF8 Motor Yacht by Sea Level Yacht (CF stands for Cars and Family), has extreme width, offering great stability at sea and maximum comfort to the guests.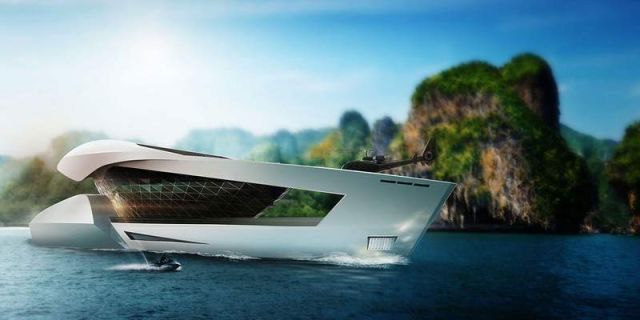 Features a center volume with a skin built out of glass to bring light into the living spaces, hull and superstructure are inextricably linked to each other.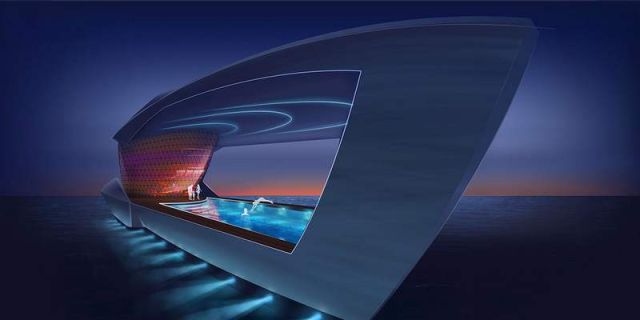 The downward going line from the aft upper part of the hull towards the bow, gives the yacht a fast and aerodynamic shape.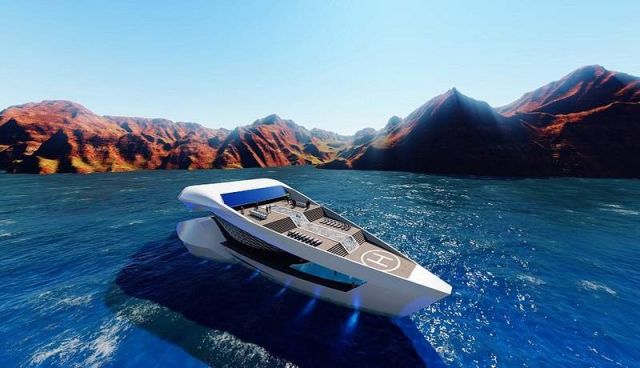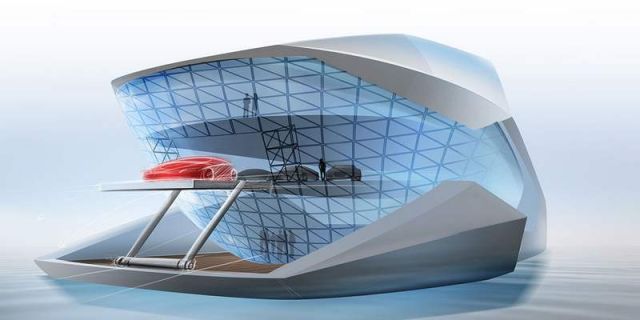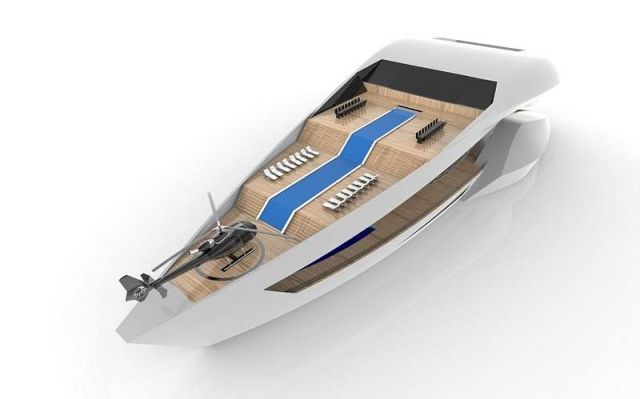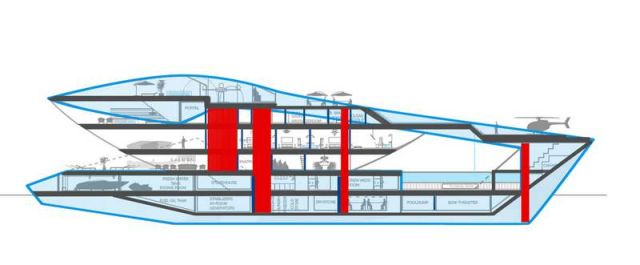 via dailymail
source Sea Level Yacht