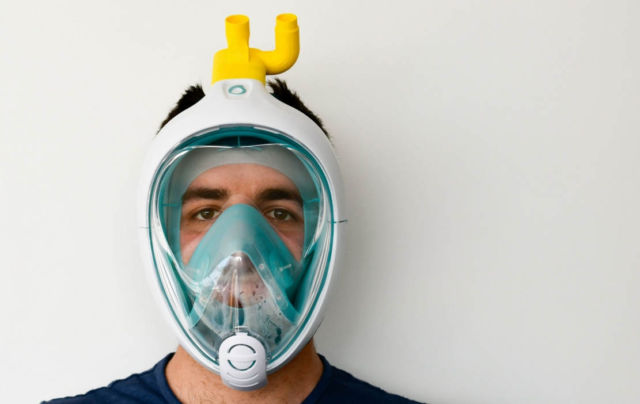 3D printed 'Charlotte valve' is turning Decathlon common snorkeling masks into ventilators, to assist Coronavirus patients.
Doctor Favero Gardone Valtrompia Hospital had the idea to fix the possible shortage of hospital C-PAP masks for sub-intensive therapy, which is emerging as a concrete problem linked to the spread of Covid-19: it's the construction of an emergency ventilator mask, realized by adjusting a snorkeling mask already available on the market.
"We analyzed the proposal together with the inventor. We contacted in little time Decathlon, as ideator, productor and supplier of the snorkeling Easybreath mask. The company was immediately willing to cooperate by providing the CAD drawing of the mask we had identified. The product was dismantled, studied, and the changes to be made were evaluated.
A new component was then designed to guarantee the connection to the ventilator. We called the link Charlotte valve, and we quickly printed it using 3D printing."
source Isinnova