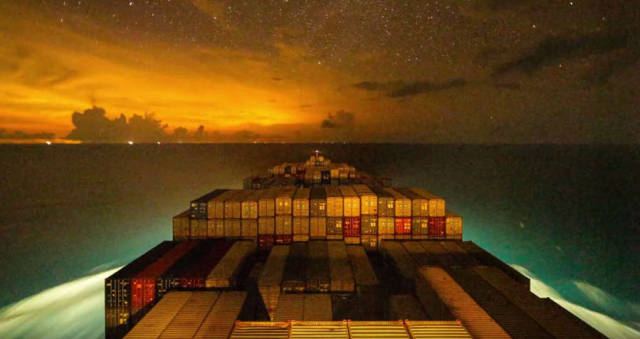 The container ship Gunhilde Maersk traveling at night, from Ho-Chi Minh, in Vietnam, to Ningbo, China and the incredible loading sequences at each port.   Watch the beautiful 4K timelapse…
The video created by Toby Smith.
Voyage was part of the Unknown Fields, A World Adrift, Field Trip in September 2014.
A montage of over 78,000 5D Mk3 RAW files, processed groomed and edited to create a stunning day to night sequence in 4K. The camera was fitted with a 17mm TS Lens and mounted in a custom, solar powered, marine housing.