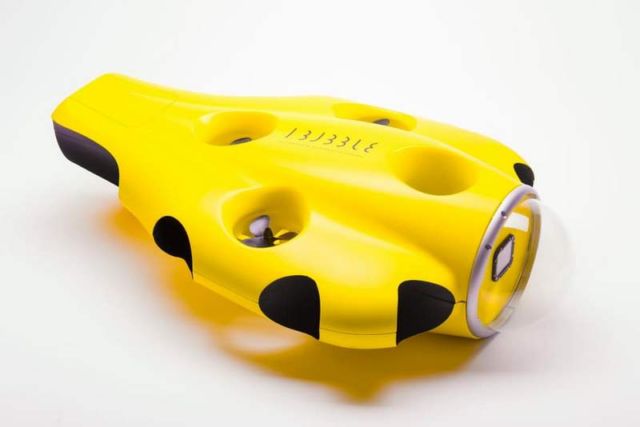 The iBubble underwater drone, follows and films the activities of scuba divers.
The iBubble Autonomous Underwater Camera, follows you and captures beautiful footage, hands-free.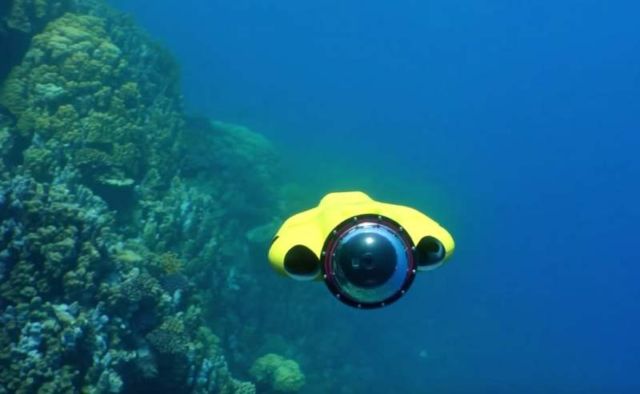 It can descend to down to 60 m (197 ft), has a maximum range of 25 m (80 ft) from you, features eight motors to go anywhere with precision.
Thanks to our patented underwater localization technology, iBubble follows you and films entire diving sessions – without you having to do anything. It's your own pilot fish, but with a camera and smarter.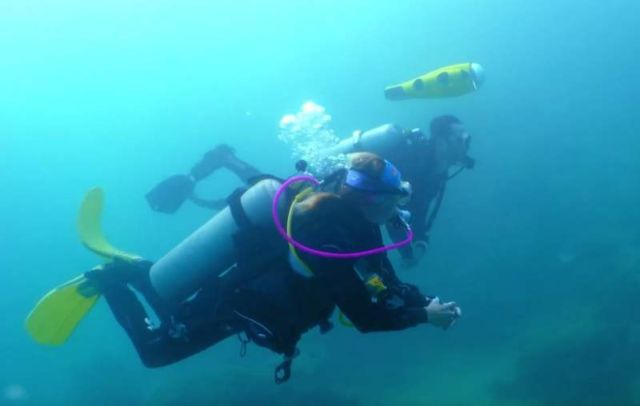 If you'd rather scout unknown spots from the comfort of the boat before diving, you'll love our remote control option. Plug it in, immerse iBubble and see for yourself if it's worth getting wet.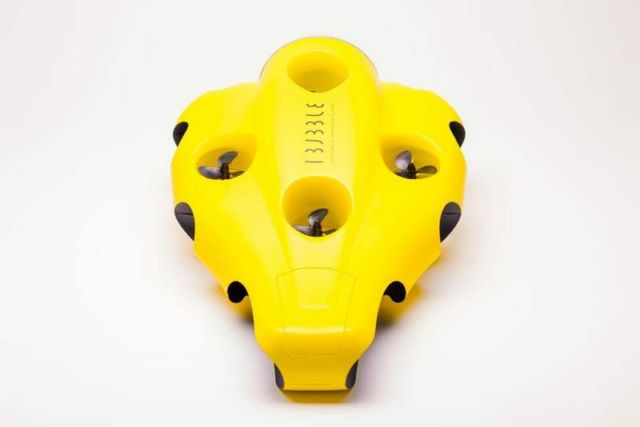 General
Dimensions: 50 x 35 x 25 cm – 20 x 14 x 10 inches
Weight: About 5 kg – 11 lbs
Performance and operating conditions
Max depth: 60 m – 197 ft
Max range from diver: 25 m – 80 ft
Battery life: 1 hour in standard conditions (10°C – 30°C or 50°F – 86°F water, 15 min lights usage, 1 m/s or 3.2 ft/s max. current)
Top speed: 1 m/s or 3ft/s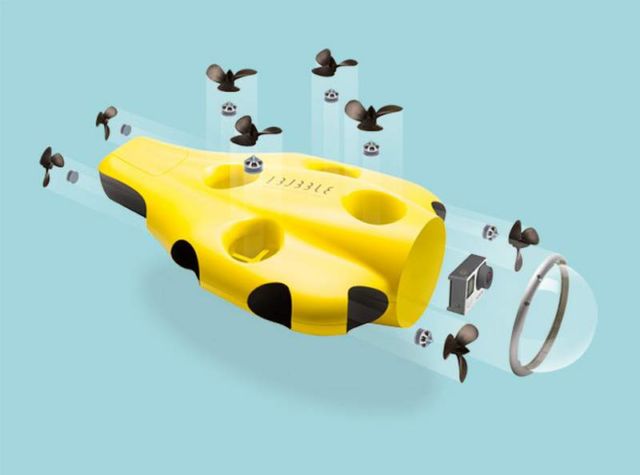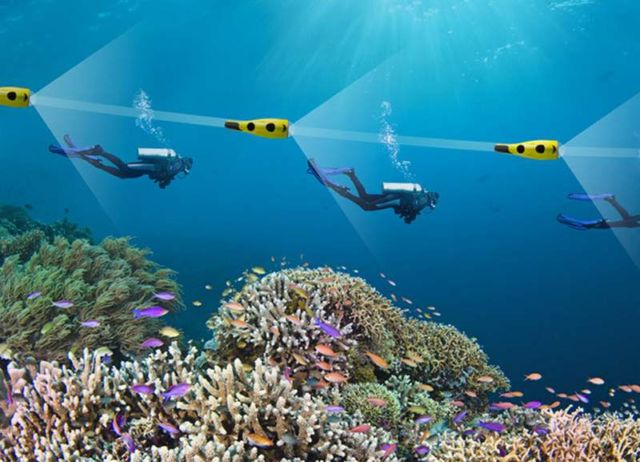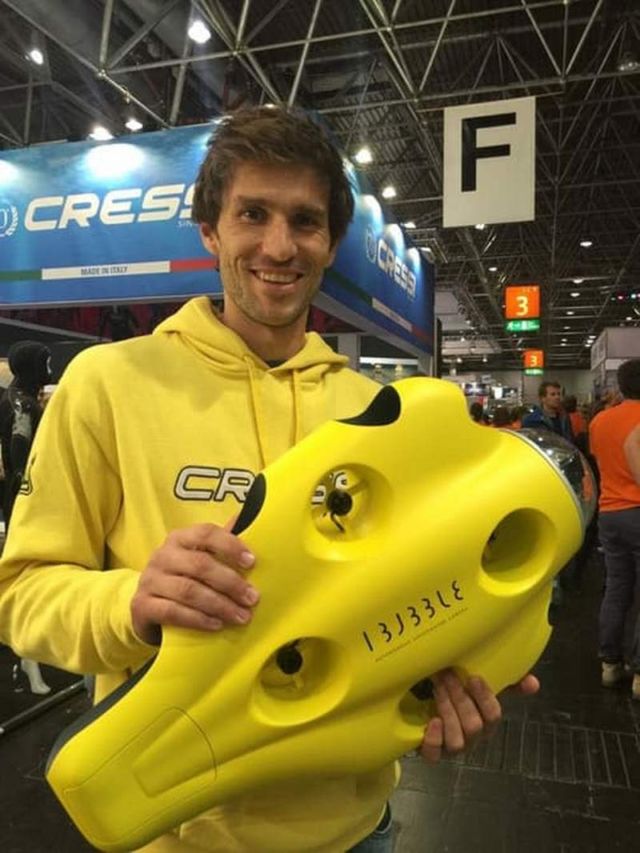 via indiegogo