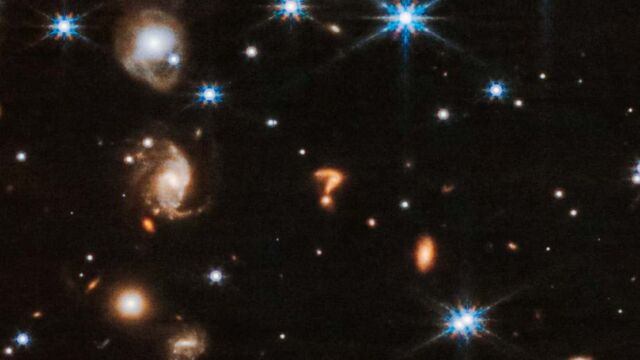 Zoom in on this impressive new image from the James Webb Space Telescope and you will see a gigantic question mark in space.
The NASA/ESA/CSA James Webb Space Telescope has captured a high-resolution image of a tightly bound pair of actively forming stars, known as Herbig-Haro 46/47, in near-infrared light. There, in the background appears an object in the shape of a question mark.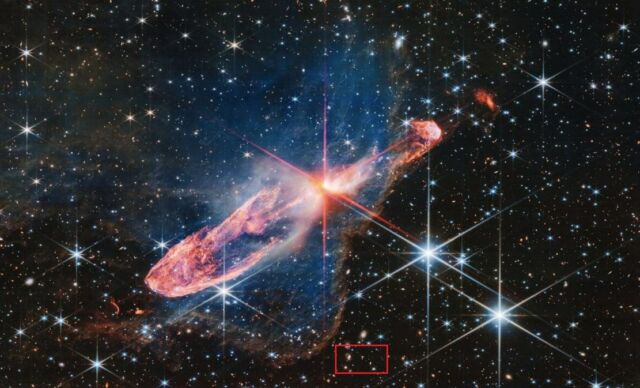 Credit NASA/ESA/CSA James Webb Space Telescope
Herbig-Haro 46/47 is an important object to study because it is relatively young — only a few thousand years old. Stars take millions of years to form. Targets like this also give researchers insight into how stars gather mass over time, potentially allowing them to model how our Sun, a low-mass star, formed.
The stars are buried deeply, appearing as an orange-white splotch. They are surrounded by a disc of gas and dust that continues to add to their mass.
source ESA