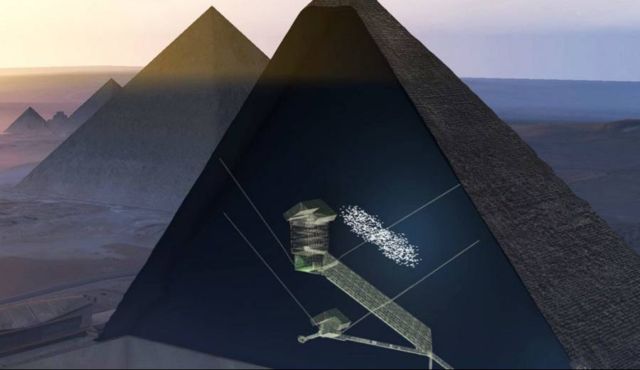 Scientists uncover a mysterious hidden chamber in Egypt's 4,500-year-old Great Pyramid of Giza.
By using cosmic-ray based imaging scientists have found a new secret void in the Great Pyramid, located above the Grand Gallery, that links two of the chambers.
Above, the known rooms of the Great Pyramid, including the Queen's Chamber, the King's Chamber and the long Grand Gallery, and the newly discovered void, depicted as a fuzzy oblong shape.
The precise design and purpose of the space, that has a volume of 600 cubic meters (20,000 cubic ft), is unknown.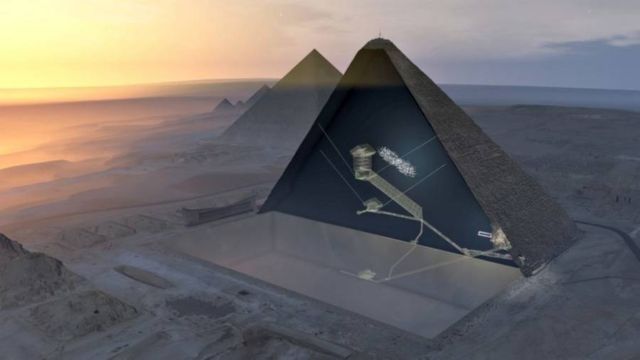 Mehdi Tayoubi, president of the Heritage Innovation Preservation institute in Paris, said:
"There are so many theories — nice ones but also crazy ones. It was a big surprise. We're really excited."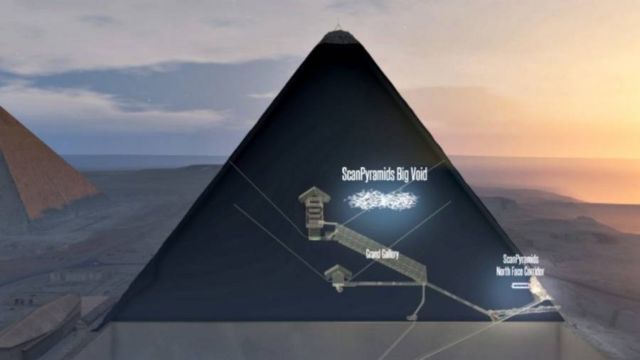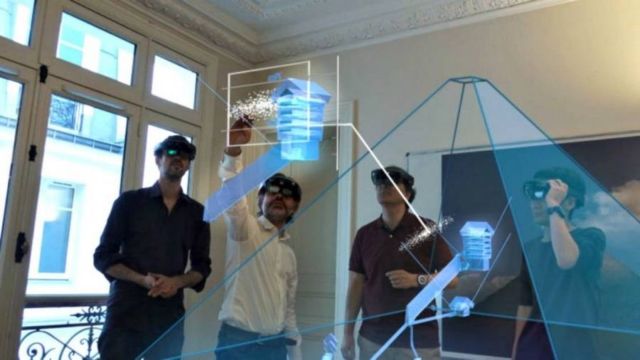 Images via ScanPyramids Mission
via Gizmodo