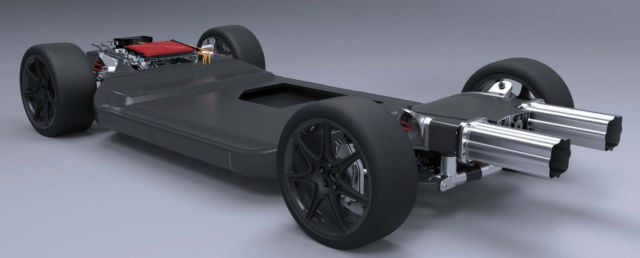 Williams Advanced Engineering unveils lightweight electric car platform.
Williams Advanced Engineering is bringing the best of its know-how to the electric car in an innovative lightweight EV platform concept, named the FW-EVX.
With the car industry currently focused on how it transitions from the internal combustion engine to a fully electric future, a major challenge for manufacturers is how to maximise vehicle efficiency, given current limitations.
Responding to this challenge, Williams Advanced Engineering has reimagined how electric cars are designed and constructed. This new approach is designed to make EVs lighter, safer and greener, with longer range and better performance.

The concept features several innovations in battery pack design, cooling systems and lightweight structures, which have each been cleverly integrated into a single, scalable platform.
For instance, Williams' engineers have developed a highly automated, near zero waste process that is being implemented to create fibre reinforced suspension components on the EV platform, providing up to 40% weight reduction over a conventional aluminium wishbone.
source Williams