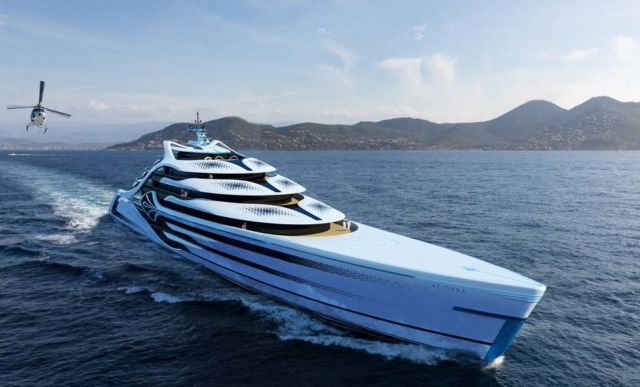 The 175m Acionna is the ultimate world cruising superyacht and challenges many of the preconceptions about larger yachts.
At first glance it is obvious that Acionna is absolutely unique, her avant-garde styling a feast-for-the-eyes from every angle is exaggerated by her elegant proportions and sheer scale.
​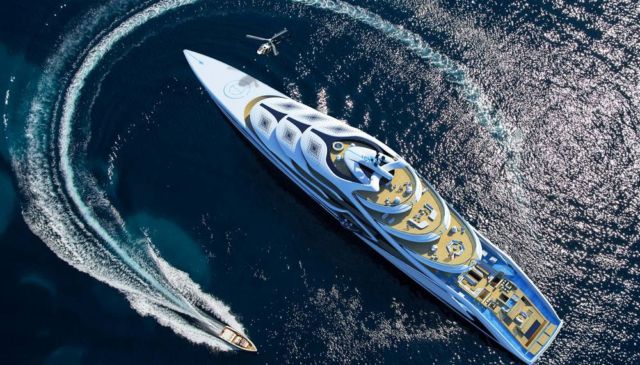 The interior space available within the design is colossal and could include almost any feature desired including potentially a full size squash court, helicopter hanger and a 20m indoor pool. Included in her 8 decks is a spectacular, double-height main saloon with panoramic curved glass overlooking the main aft deck pool.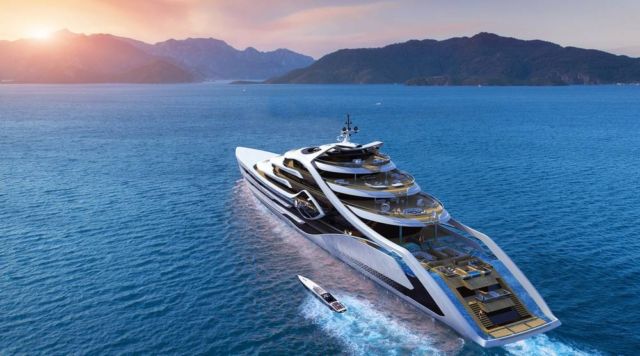 This area of the design leading down to the swimming platform is highly unusual as it comprises of a central 'island' of communal areas completely surrounded by the pool and accessed via a tunnel aft and a bridge forward. The pool flows constantly down the sloped transom and into a lower pool of the swim platform, whether this is used as a method of egress is left up to the individual….
​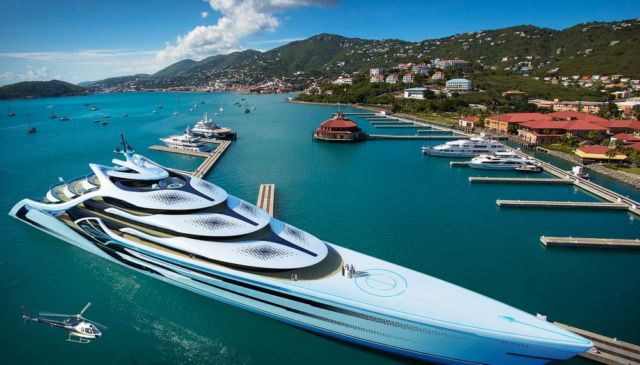 Hydrogen propulsion currently makes the most sense with larger vessels requiring long range capability (as battery powered electric systems require regular recharging) however at present there are only a few marine hydrogen facilities in the planning stage. Until vessels like this one are built there will be no way to increase demand for hydrogen thereby breaking the chicken and egg stalemate of supply and demand.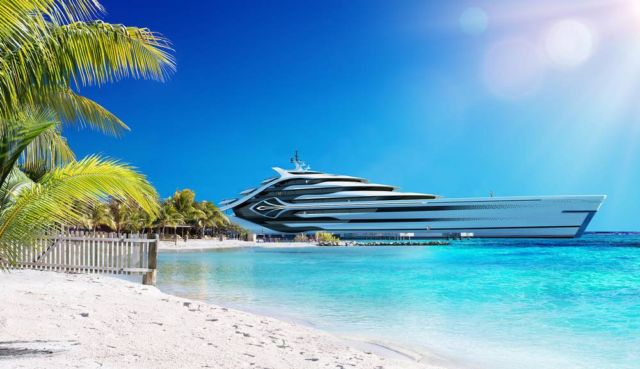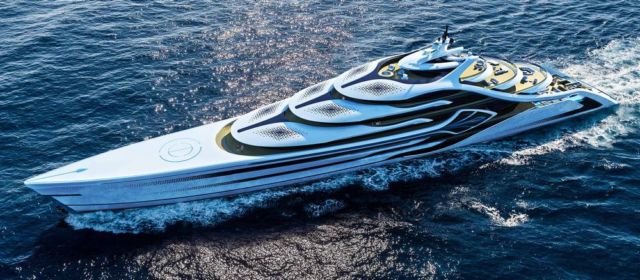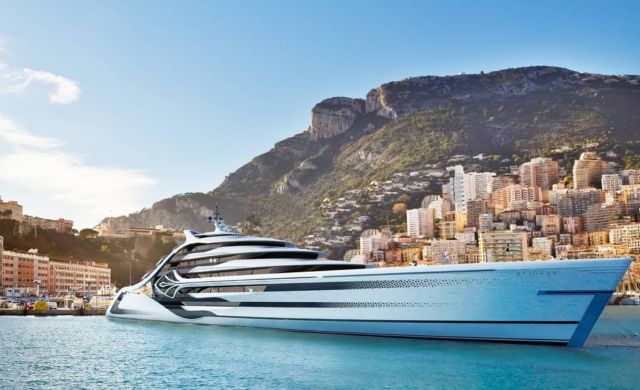 source Andy Waugh